Become a Future Food Maker
01 September 2021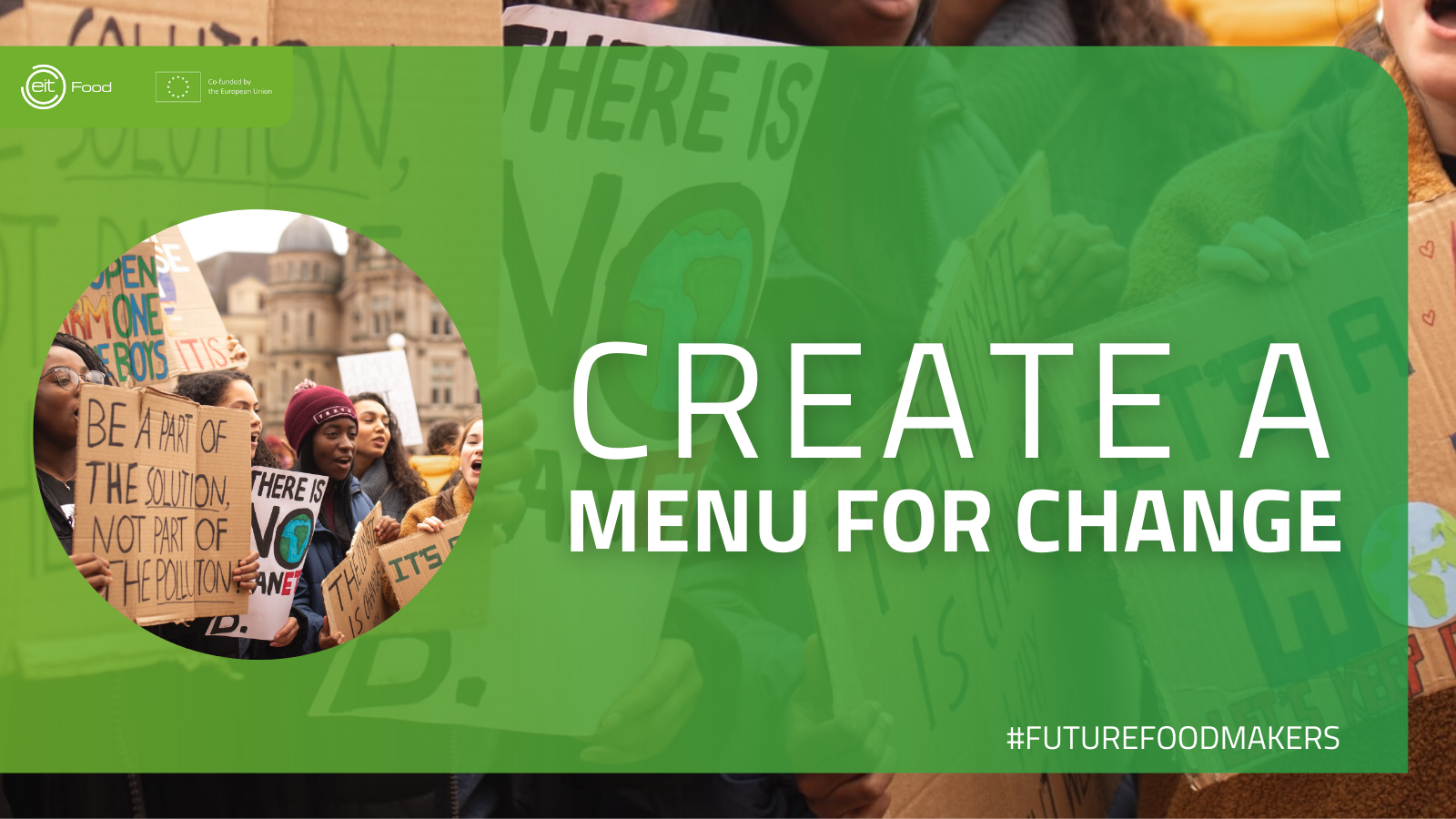 Become a Future Food Maker and help shape the food sector we all need
Our food system plays a critical role in some of the biggest challenges the world is facing, from reducing climate change, pollution and waste, to tackling malnutrition, health inequality and obesity. Access to healthy and affordable food is essential to overcome the big food challenge – but this is out of reach for many.
With a mission to give young people their voice for the future, EIT Food are launching a campaign, 'Our Food, Our Food System', which will be led by young people aged 18-24 years old, targeting the food sector and calling for radical change to tackle access to healthy, sustainable and affordable food across the industry. EIT Food wants to give young people – our FutureFoodMakers – the chance to tell the sector what they want from the future of their food and the future of their food system.
As a FutureFoodMaker, you will have the opportunity to learn about the food system and the innovations at the forefront of positive change and kickstart your career in food. As part of the role you will get the chance to talk to and meet a wide range of people from across the sector, such as experts at EIT Food, food sector entrepreneurs and food industry professionals such as farmers, producers and manufacturers. You will also present your ideas about how to shape the future of the food system and call for change in this crucial Decade of Action.
Collaboratively, the FutureFoodMakers will work together to produce a manifesto that will guide and influence future decision makers – including policy makers, food manufacturers, retailers and food sector stakeholders – on the future of the European food sector. This manifesto, known as the Menu for Change, will be presented to the food industry at the 'Future of Food' conference on 30 November 2021.
Learn more and apply here by 7th September.