PREVIEW: THE FOODSHIFT TRANSITION TOOLKIT
01 November 2023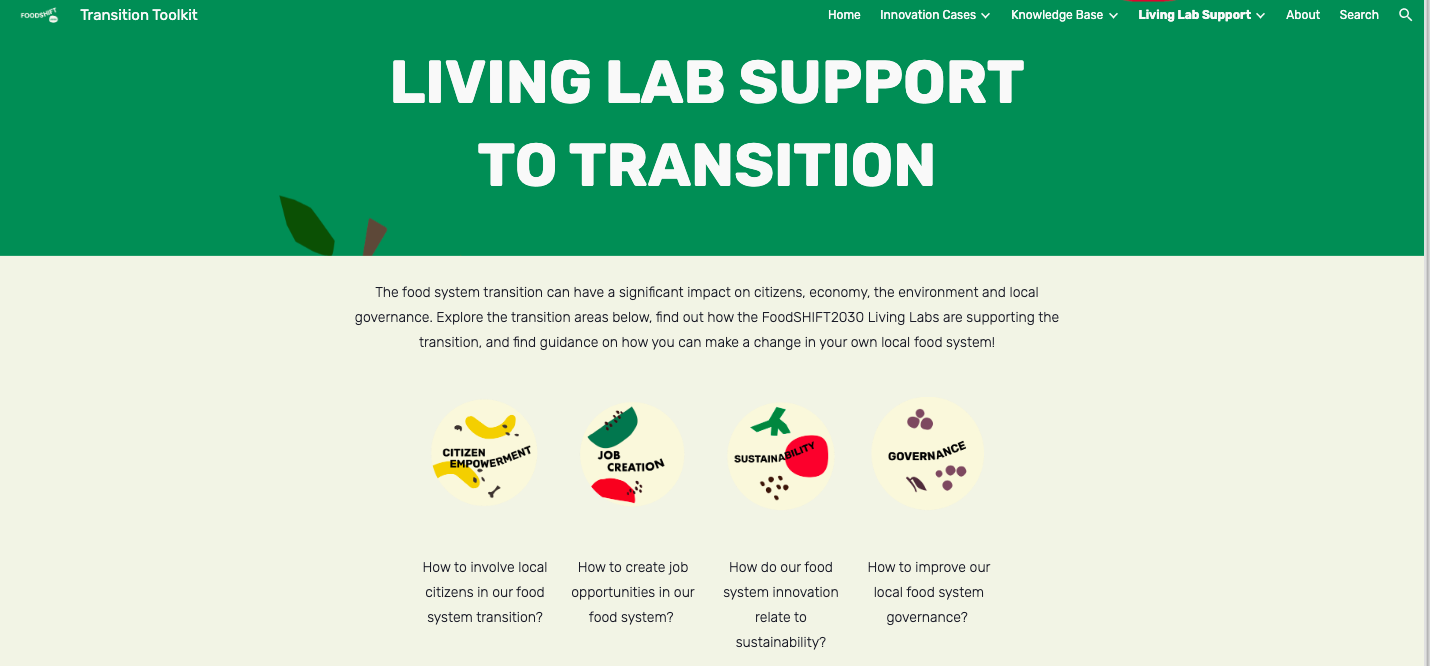 THE FOODSHIFT TRANSITION TOOLKIT, the newest FS2030 resource
July 2023 
The FoodSHIFT consortium is happy to announce the official delivery of the FoodSHIFT Transition Toolkit! The Toolkit is currently available for consortium use and will be made publicly accessible in September 2023. This will be announced via the FoodSHIFT2030 social media channels and website, so keep an eye out for further updates!
What is the Transition Toolkit? 
The Transition Toolkit is your one-stop shop for all things Food System Transition. Based on the rich experiences in the FoodSHIFT2030 project, the Toolkit provides users with inspiration, resources, guidelines and tools for understanding and contributing to food system transition. 

The FoodSHIFT Transition Toolkit: Expected in September 2023 for public access
The toolkit covers the following food system transition topics: 
Innovation Cases – real-life innovation examples and inspiration from the nine FoodSHIFT Living Labs.

Knowledge Base – comprehensive materials and resources providing theoretical and practical guidance for food system transition, including: 

Frameworks & Guidelines

Tools & Methods

Policy Practices

Webinars & Briefs

Living Lab Support Pathways – Interactive resources to support food system transition across four key transition impact areas, including example contributions from FoodSHIFT Living Labs: 

Citizen Empowerment

Job Creation 

Sustainability 

Governance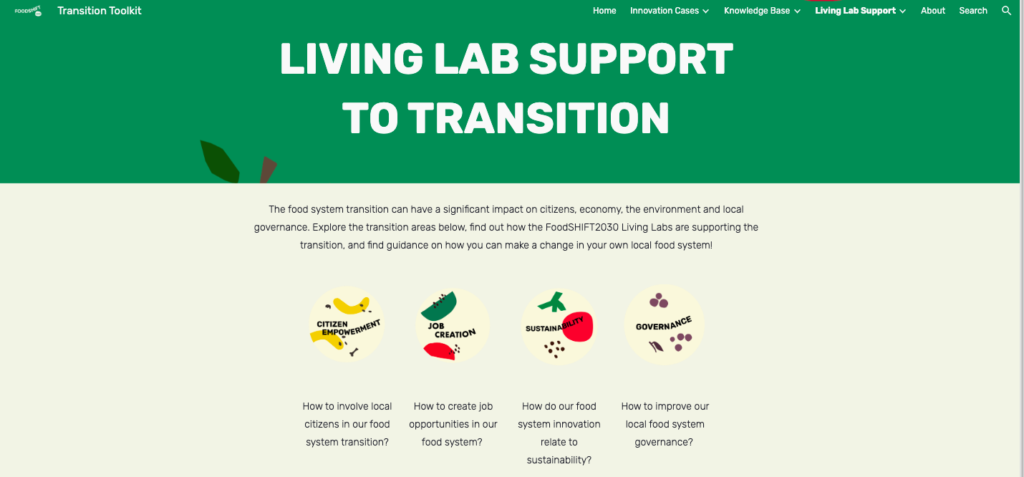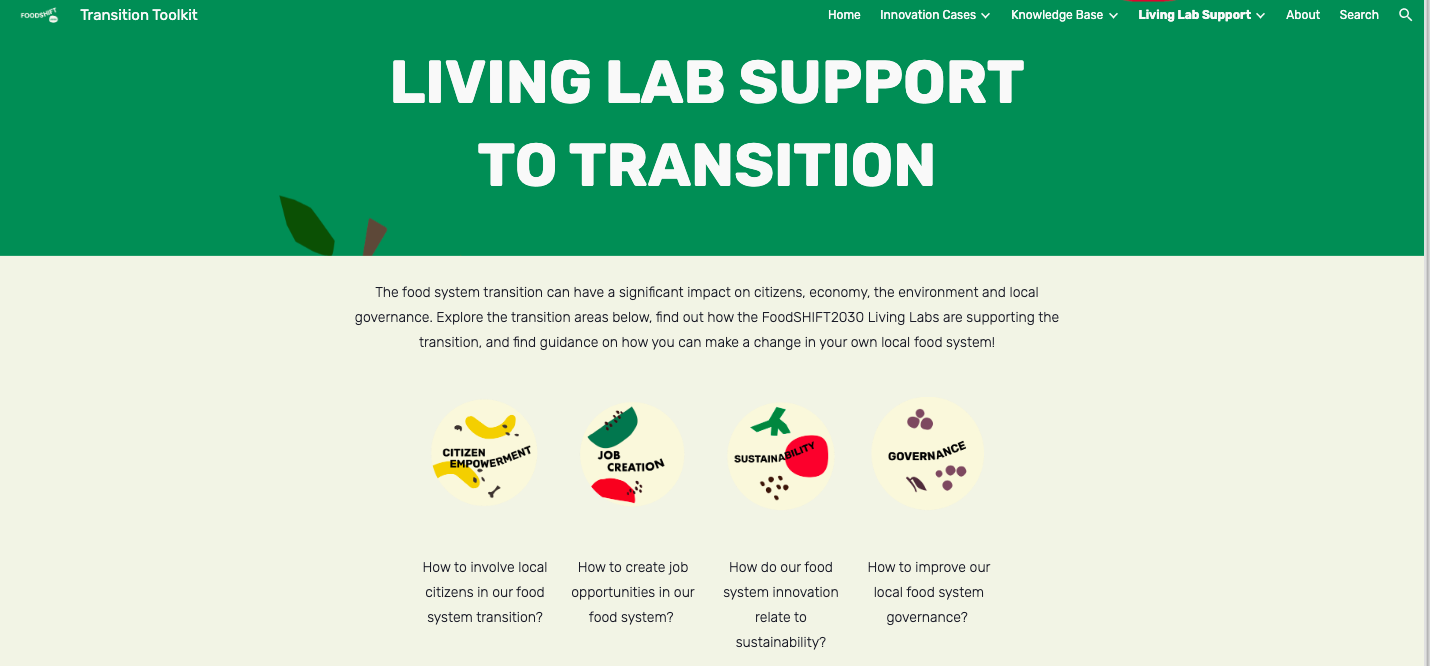 The FoodSHIFT Transition Toolkit: Living Lab support to transition
Who is the Transition Toolkit for? 
The Toolkit is for all stakeholders in the food system transition, including city officials, urban planners, food businesses & entrepreneurs, researchers, consultants, practitioners, local authorities and citizens. The toolkit provides these user groups with the resources to stimulate and contribute to the food system transition in their own cities, based on the experiences and lessons from the FoodSHIFT 2030 which will come to a close at the end of this year. 
How do I find out more about the Transition Toolkit?
For more information about the Toolkit, follow the FoodSHIFT2030 project on LinkedIn, Twitter  and Instagram to keep updated about the public launch of the Toolkit in September, as well as by subscribing to the FoodSHIFT2030 newsletter. 
Or check the foodshift2030.eu website for updates and access in September. 
Do you have a specific question about the Toolkit? Contact the Toolkit developer team at [email protected]