FoodSHIFT Transition Toolkit is LIVE!
07 November 2023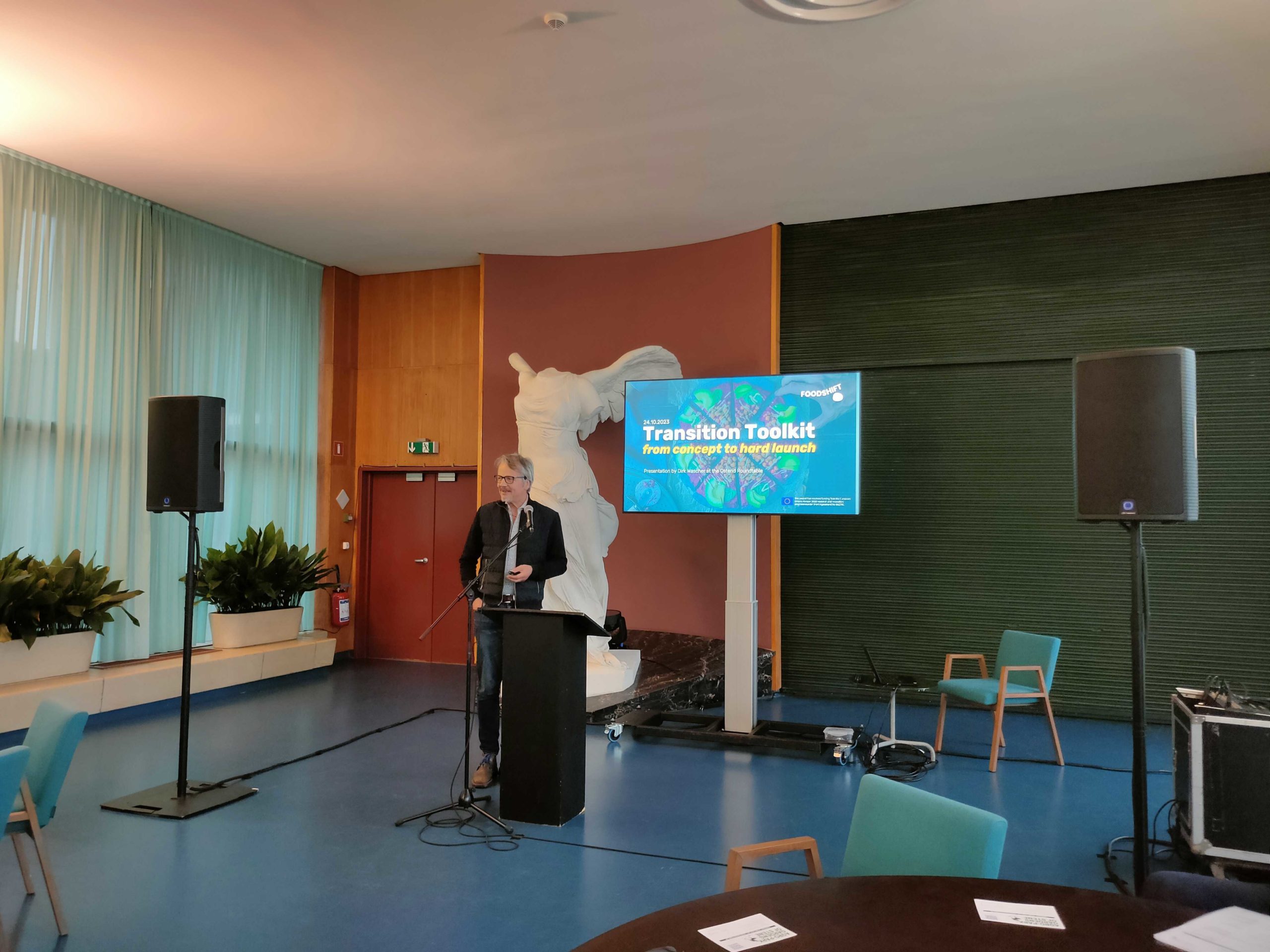 Public Launch of the FoodSHIFT Transition Toolkit
Do you think our food system needs to change? Or do you want to get inspired with real-life insights into food system transition?
Check out the FoodSHIFT Transition Toolkit!
We are happy to announce that the FoodSHIFT Transition Toolkit is now online, having been launched at the last FoodSHIFT Showcase in Ostend, Belgium The Transition Toolkit is a freely accessible resource to support city regions in transitioning towards increased citizen engagement, a circular economy, regional job markets and inclusive governance.
>>>To access the toolkit, visit www.foodshifttoolkit.eu <<<
The toolkit covers the following food system transition topics:
Innovation Cases – real-life innovation examples with search capacities for each of the nine FoodSHIFT Living Labs living lab and for the following innovation types:

Governance
Social
Product
Process

Knowledge Base – comprehensive materials and resources providing theoretical and practical guidance for food system transition, including:

Core concepts
Tools for food system transition
Food policy examples
Webinars & innovation highlights

City Stories – explore the food system transition process across the nine FoodSHIFT city regions, with a spotlight on initiating change, achieving good governance and boosting innovation.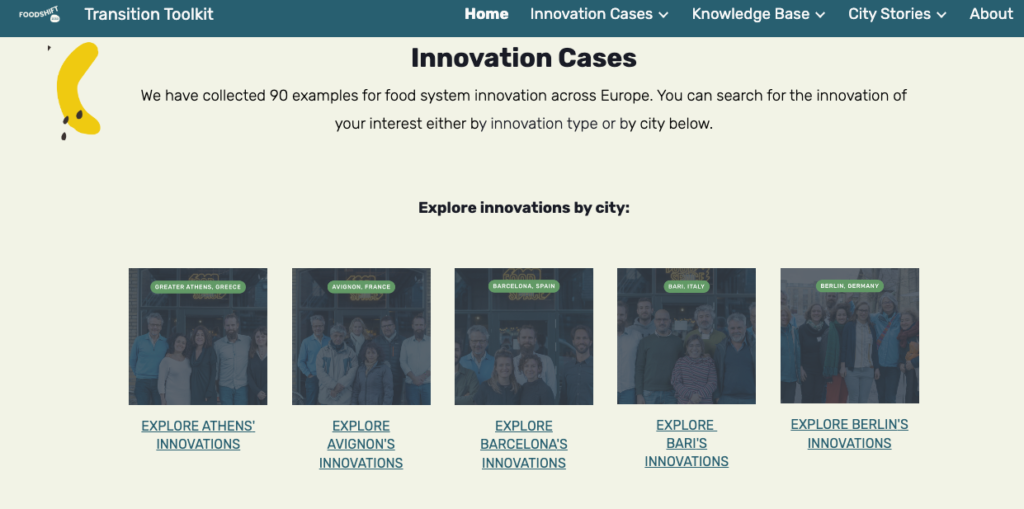 Who is the Transition Toolkit for? 
The Toolkit is for all stakeholders in the food system transition, including city officials, urban planners, food businesses & entrepreneurs, researchers, consultants, practitioners, local authorities, and citizens. The toolkit provides these user groups with the resources to stimulate and contribute to the food system transition in their own cities, based on the experiences and lessons from the Horizon 2020 FoodSHIFT 2030 project, which will come to a close at the end of this year.
Where does the Transition Toolkit come from?
The Transition Toolkit brings together the work from FoodSHIFT2030, gathering the experiences, insights, methods, tools & lessons learned from across our 30 partners. This work spans nine European cities, each with unique food context, challenges & opportunities. Susmetro has co-created this toolkit together with the FoodSHIFT consortium to provide freely accessible resources to other cities and regions that would like to transform their food system for the better.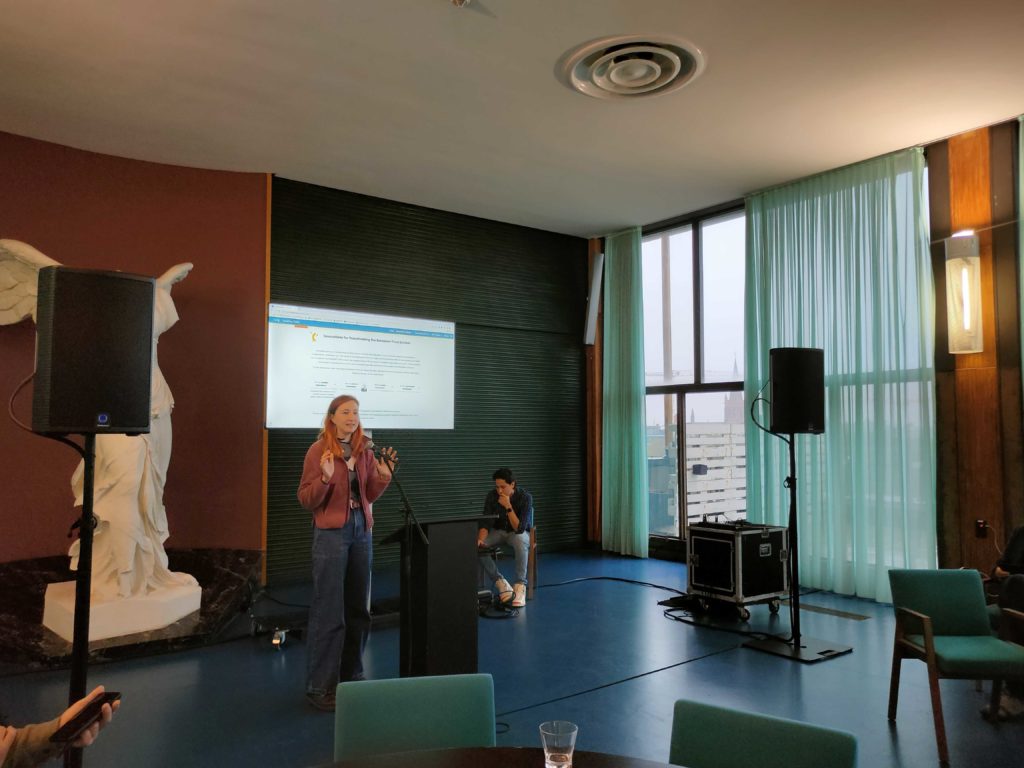 Who can I contact for more information?
If you have questions about the Transition Toolkit, please contact [email protected] and we will be happy to get in touch. For inquiries on FoodSHIFT 2030, please contact [email protected]