Citizen Driven Innovation in the food system
07 June 2023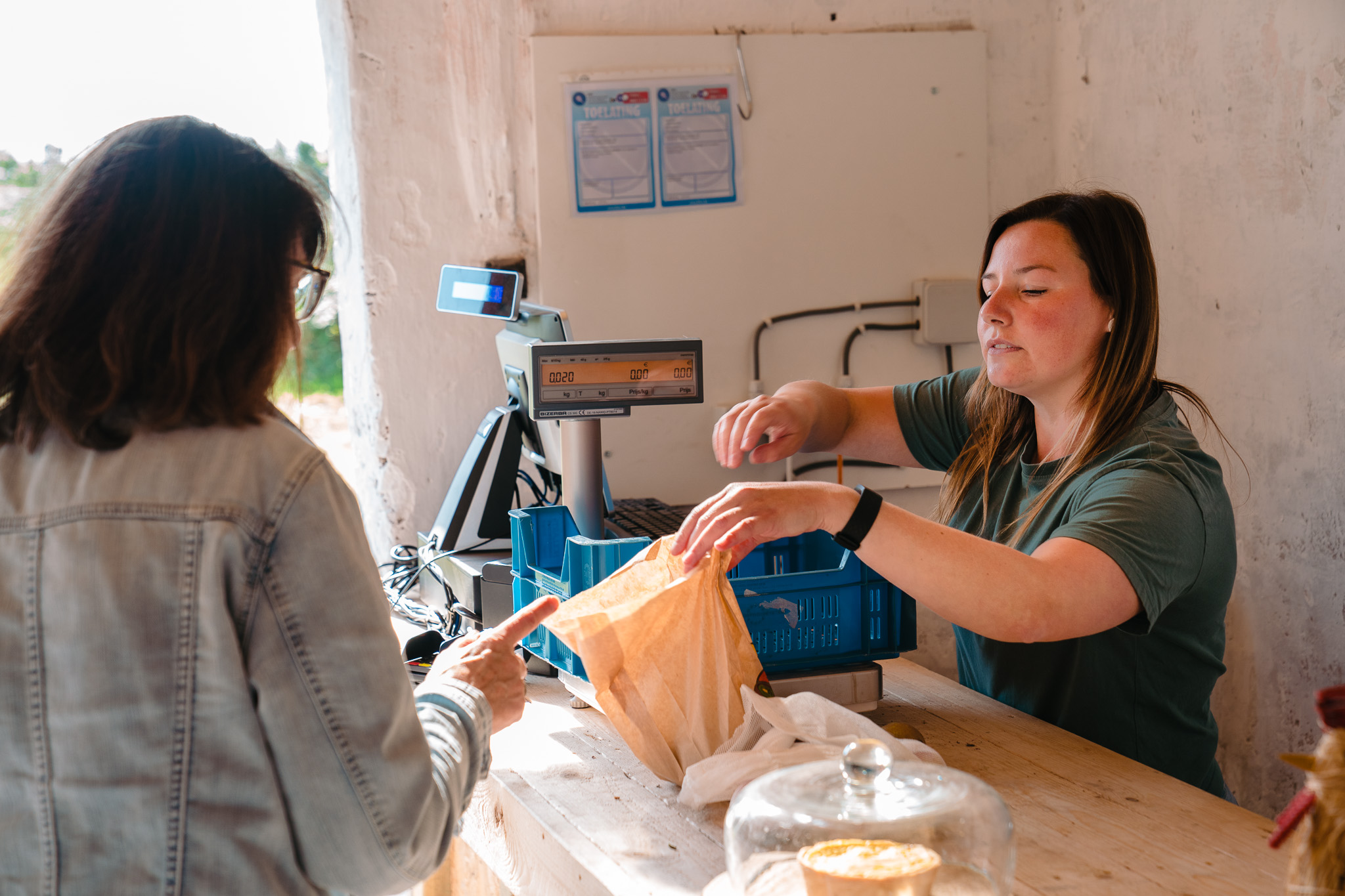 Photo credits: Nick Decombel
IB#1 Citizen Driven Innovation in the food system
Exploring the importance of citizen driven innovation in the food system 
As part of food system transition, all relevant stakeholders should be actively engaged and included in the development of a sustainable food system on economic, ecological and social levels. Among these stakeholders, there is one target group that is often overlooked, but can be essential to creating a fit for purpose food system: the citizens. 
In city regions in particular, citizens can experience a large sense of distance between the food they consume and where it has come from. This can be exemplified by the long and complex food supply chains that are commonplace in our food systems, meaning that consumers (who are first and foremost citizens), often experience the food system in a passive role towards the end of the supply chain. However, in order to develop a food system that is truly sustainable, citizens must also be encouraged and empowered to take on an active role in the food system. This will require targeted efforts from other food system stakeholders to integrate citizens into their planning, strategy development and activity implementation.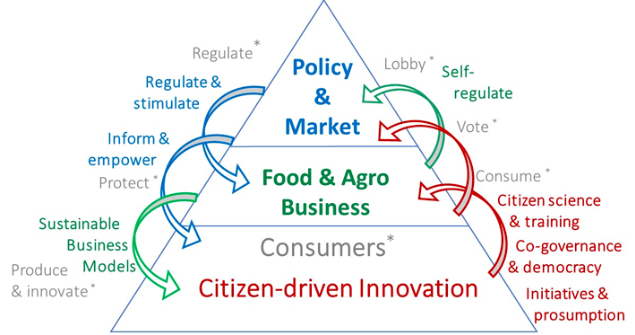 Figure 1: Citizen-driven innovation model with citizens as drivers of the food system in colour; current/mainstream food system functions in grey and marked with *.
The FoodSHIFT2030 Innovation Brief #1 (IB#1) explores the different levels of citizen engagement in the context of food system innovation. Figure 1 illustrates that the action-field of citizen-driven innovation as part of the wider food system stands at its very bottom but is impacting on both the food/agro industry as well as the policy and market regimes. The colour scheme differentiates traditional role divisions (e.g., citizens mainly as consumers) in contrast to emerging action fields such as engagement in citizen science, co-governance and prosumption – the latter pointing at food production in form of community gardens, home-growing facilities (vertical farming) and other concepts.  
The Innovation Brief presents real-life examples of citizen driven innovation from the FoodSHIFT 2030 project, interpreting them according to a selection of key characteristics as follows:  
Type of citizen driven innovation

 

Financial viability

 

Upscaling & optimisation

 
With these characteristics in mind, we can explore opportunities for citizen driven innovation and begin to evaluate the potential of these innovations for food system transition, and the inclusion of citizens in that process.
Curious to learn more about citizen driven innovation? Read the full Innovation Brief here or reach out to [email protected] if you have further questions or visit https://www.susmetro.eu/.
Download the FoodSHIFT2030 Innovation brief #1 or go to our resources section.
Key words: Food system, innovation, citizen engagement, citizen empowerment, city regions, urban food system 
Authors: Poppy Eyre, Dirk Wascher & Gustavo Arciniegas
Would you like to know more about how to empower citizens towards more sustainable food sytems and food strategy to do so? Then check out this article!