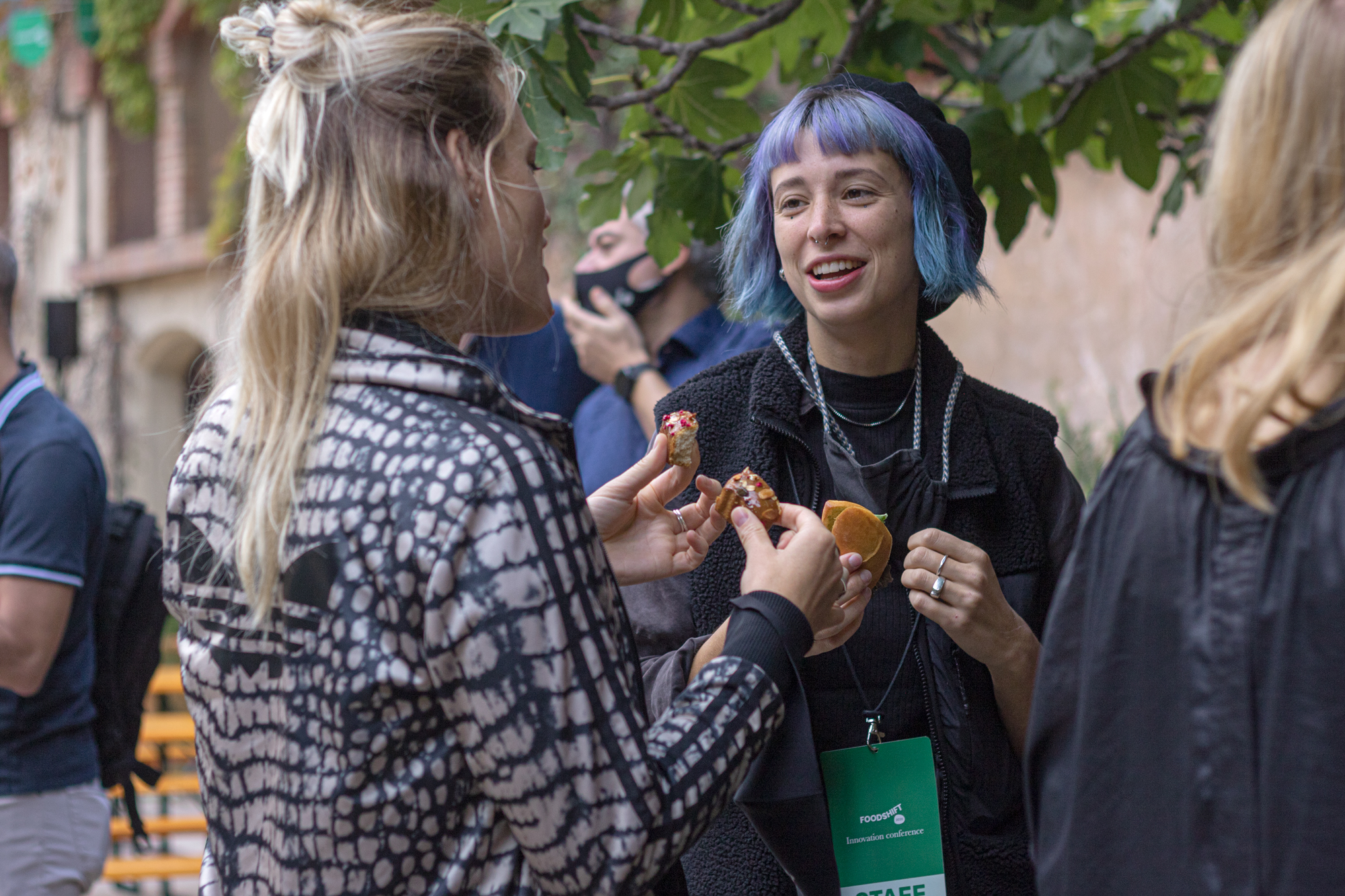 Transforming the food system from the community
The food system around the world is facing unprecedented challenges due to the growing demand for food by a booming population, the increase in hunger and malnutrition, the adverse effects of climate change, the overexploitation of natural resources, the loss of biodiversity and the waste of food. These challenges may undermine the world's ability to meet its present and future food needs. 
WATCH THE RECORDING HERE:
In the context of the FoodShift 2030 project, a project that seeks to put citizens at the center of change in food systems, we are pleased to invite you to participate to the next webinar organized by the Barcelona LAB, Food tech 3.0, titled "Foodshift 2030: Multiplication of impact – transforming the food system from the Community", in which 4 organizations from different countries (Milan, Paris, Hamburg, Barcelona) will share experiences and good practices on how to transform the food system for citizens.
Join us on March 21 from 2pm-3pm!
This will be the first webinar of 3 sessions that will take place during the months of March, April and May, where we will talk about 3 different topics to motivate citizens to transform the food system from the Community, Technology and Business Models, pillars on which the Barcelona Lab – Food tech 3.0 acceleration program is based, where 10 initiatives were included in each of these 3 topics. 
In this session we will be joined by: 
BARCELONA 
Matias Verderau and Sofia Williamson, representing LICHEN, a Social Innovation Laboratory that promotes public-private-community collaboration, designing and implementing open citizen participation and engagement processes to create innovative, inclusive and committed solutions to face today's great challenges. 
MILAN 
Alberto Piccardo representing RECUP, a project that aims to combat food waste and promote active citizenship, recovering unsold food from the markets, selecting it and sharing it with the people involved who want to participate in the project. 
PARIS 
Damien Roussat representing Crisalim, a non-profit association dedicated to developing everyone's power to act on their diet, and the collective capacity to change our food systems to face the climate, health and social crises of the 21st century.
HAMBURG
Andreas Pense, co-founder and Lina Warrelman active participant from Was Tun