News
FoodSHIFT 2030 Round table 2 goes online
01 June 2020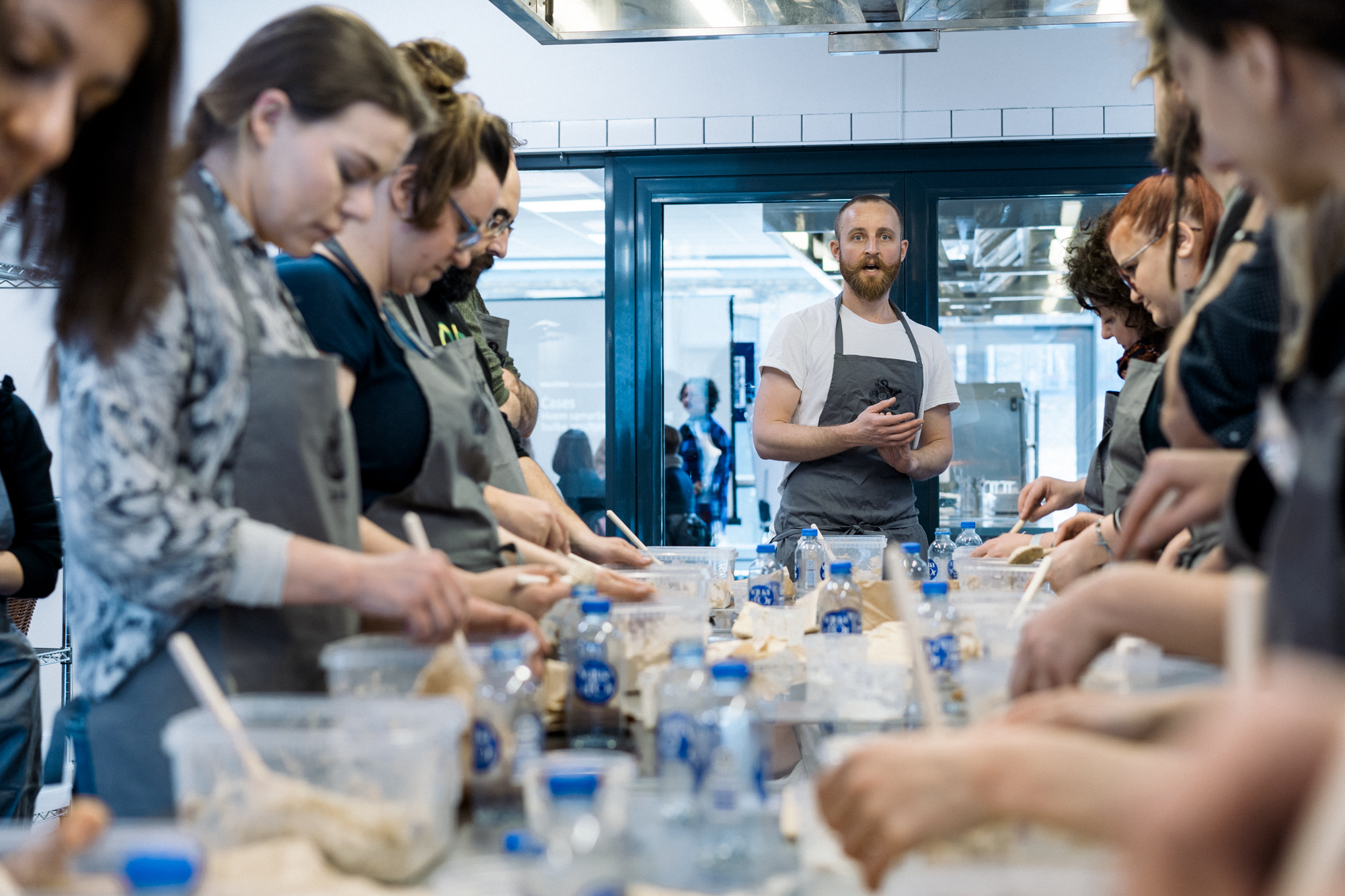 The FoodSHIFT 2030 Roundtable 2 (RT2) Part A occurred on May 26th – 28th. This was the second consortium meeting of the project to be held – the first Roundtable 1 (RT1) being held back in February in Copenhagen. RT2 was initially intended to be held at one of the FoodSHIFT Accelerator Labs in Bari, Italy, yet due to the current circumstances surrounding COVID-19, the event proceeded to be held entirely online. The aims of these consortium roundtable meetings are to facilitate strong relations between the partners and subsequently ensure a strong collaboration within the FoodSHIFT2030 consortium. The roundtable meetings are focused on driving internal works; however, the project also seeks external contributions that help the dissemination and implementation of the enquired insights and best practices. FoodSHIFT 2030 plans a total of 9 bi-annual roundtable meetings each hosted at different locations by a FoodSHIFT Accelerator Lab to foster internal relations and engage with external stakeholders.
Key insights from the FoodSHIFT 2030 RT2
Knowledge sharing and connection is key for fostering innovation 
RT2 part A was held solely online over three days with more than 14 hours of collaborative sessions and over 50 participants. Despite not being able to be physically together, RT2 participants shared the need for connection in order to maximize the potential for innovation and food systems change. 
FoodSHIFT 2030 achievements during COVID-19 crisis 
FoodSHIFT 2030 recognizes the unprecedented situation in which we are living in and how this has affected and changed lives globally. Yet, we would like to celebrate the achievements of the project despite the turbulence – keeping to the project plan as much as possible and producing four different deliverables for the project which contribute towards the development of the FALs and the project communication.  
FoodSHIFT 2030 COVID-19 Task Force
The COVID-19 crisis has highlighted our dependence on fragile food supply chains – this calls for a more resilient supply chain that supports and bolsters local produce and farmers. The current situation has presented an opportunity that has enabled many more people to begin to search for healthier produce from local farmers markets and shops. FoodSHIFT 2030 is operating within the current project scope on food system transition, seeking to transform public opinion through developing a COVID-19 Task Force which utilises the potential of distributed supply chains for a resilient food system. For more information about the COVID-19 Task Force – read the press release here.  
Insights from food visionary Carolyn Steel
We were also lucky to be joined by food visionary, architect, and author Carolyn Steel! Carolyn practices what she terms as 'Sitopia' – seeing cities, urbanism, and human habitation through the lens of food. This changes the way we perceive food and how we should live, maximising urban-rural interfaces, prioritising democratic food systems and security. Carolyn joined us for our 'Food Sovereignty and Security' workshop.  
Developing effective food governance through the FALs
As part of the emerging into the post-Corona food society, FoodSHIFT 2030 has prioritised developing effective mechanisms for food governance. This includes a just transition – benefitting all food system stakeholders in emerging societies whilst emphasising the need for a robust and resilient food system. FoodSHIFT 2030 will support the FALs in developing their existing work and future work.  
Tools for innovation
As part of the knowledge sharing process during RT2, a series of workshops were facilitated on communication, mapping software and data visualization. This tools FALs and consortium members with the knowledge to be able to personally-develop FoodSHIFT solutions for a citizen-driven change of the food system.  
A key message from FoodSHIFT's RT2 is that for food system transformation, we need collective, citizen-driven change. This means that everybody is invited to join. Over the following next months and years, as we begin to adjust to the new normal, FoodSHIFT 2030 will be working and supporting the FALs closely in initiating their spaces and citizen-driven practices, for a stronger, more resilient food system which is low carbon and helps to achieve SGDs and lower GHG emissions. The next part of RT2 will be held later in June.