Maker Faire Bcn: Citizen at the center of food systems
01 July 2022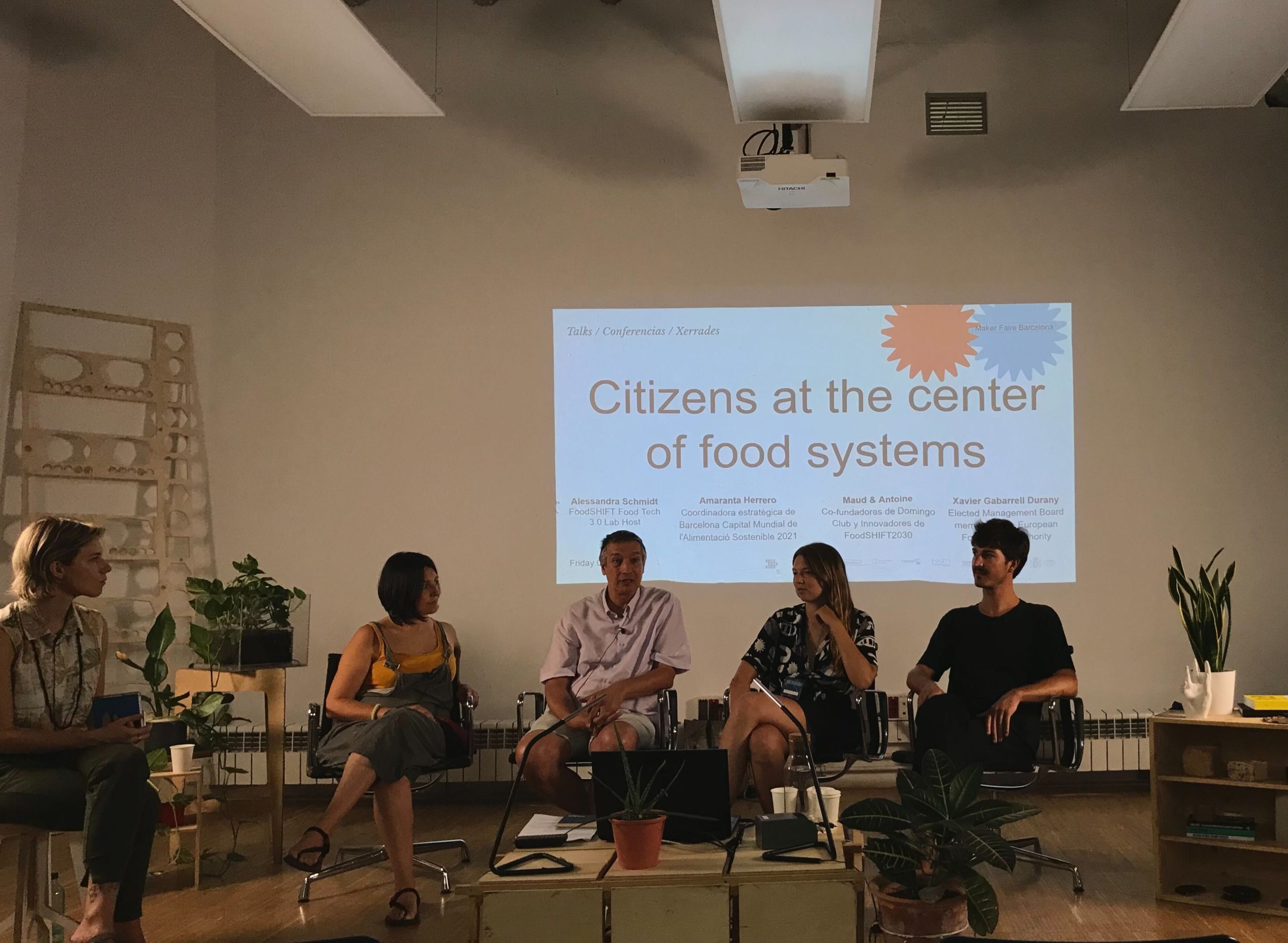 On July 1st, within the framework of the Maker Faire Barcelona 2022, we had the opportunity to witness a very interesting talk between several important actors in the scene of the transition towards food sovereignty in the city of Barcelona:
​​Dr. Amaranta Herrero , Coordinator of the Strategy for Sustainable Food Barcelona 2030;
Dr. Xavier Gabarrell Professor of Chemical Engineering at the Autonomous University of Barcelona, ​​Director of the Institute of Environmental Science and Technology (ICTA-UAB) and member of the board of directors of the European Food Safety Authority (EFSA);
Maud Bausier, co-founder of Domingo Club and Innovator of FoodSHIFT2030;
Alessandra Schmidt, FoodSHIFT Food Tech 3.0 Barcelona Lab Host.
The inspiring talk was about how the city has benefited after Barcelona's candidacy as the sustainable food capital and gave us some recommendations on how citizens could participate in the transition of the city of Barcelona towards a more sustainable food model.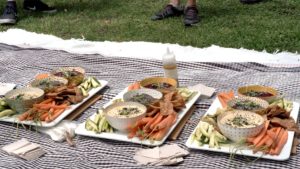 PICNIC TIME!
At the end we had the opportunity to share a picnic with the speakers and some of the innovators of the FOODSHIFT 2030 project while we tasted some delicious lacto-fermented Carrot and Calçots, Kimchi, Beet Hummus, Carrots and Chickpeas, Ginger Drinks and Papelon con Limon….
All the food was prepared by the "LEKA" restaurant, a restaurant based in Barcelona with an Honest Food philosophy, a work methodology based on KM0, and an Open Source concept which transmits its essence by sharing the furniture designs in open code, to diners through QR or via through its website, with designs made in collaboration with the Fab Lab Barcelona.
There is no doubt that it was an enriching experience!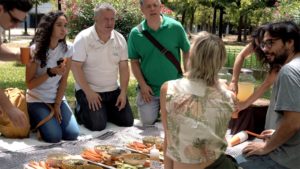 More info here at Maker Faire Bcn website: https://makerfairebarcelona.soko.tech/en/inici-en/
To learn more about the event watch the VIDEO here: