Innovators
Innovators: Meet the people changing your food system
03 February 2023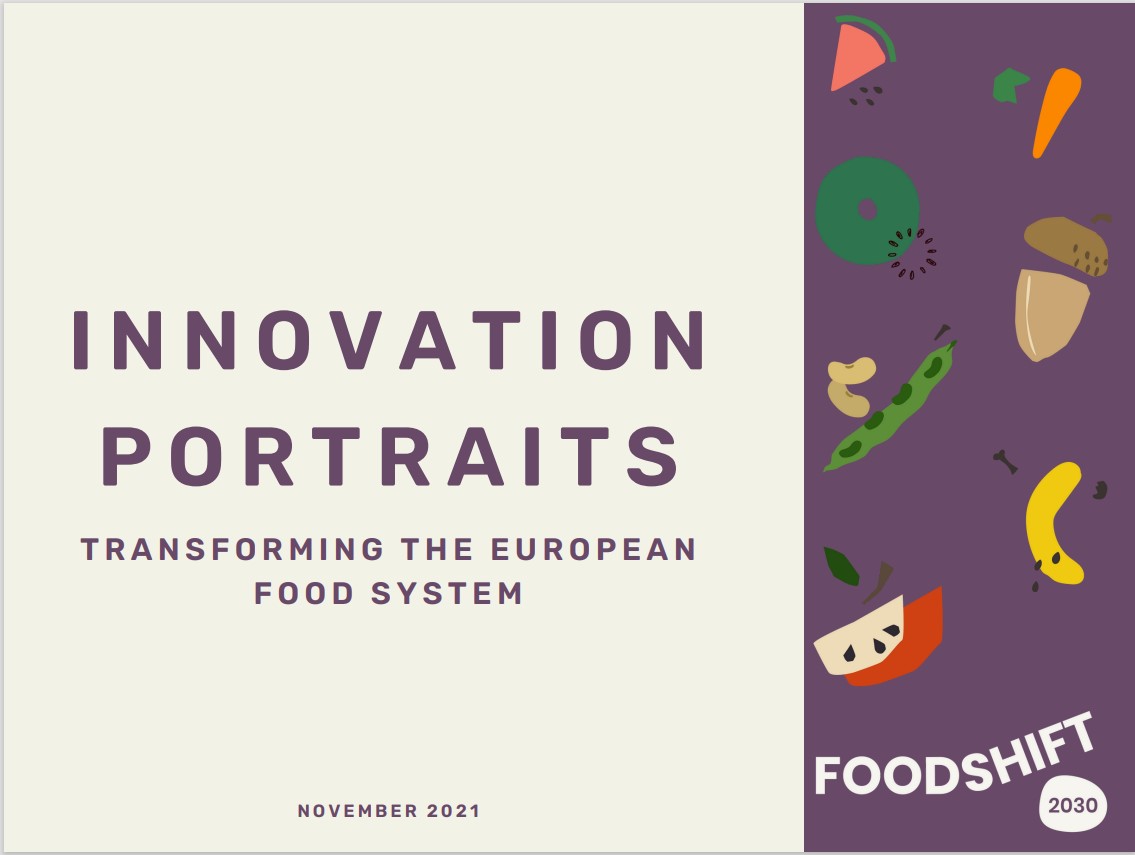 Since the start of the FoodSHIFT2030 project in January 2020, our local FoodSHIFT Accelerator Labs (FALs) have identified 10 inspiring innovators in each city region that have developed sustainable solutions for the improvement of the food system in their area. Across these 90 innovators, there are diverse initiatives that are unique examples of how a food system can be transformed from the inside-out; ranging from Community Supported Agriculture, roof-top beekeeping, to fermented food projects. Snapshot profiles of these innovators are provided in the newly published Innovation Portraits.
In these portraits, each of the 90 innovators has been profiled using compact descriptive section addressing the key activities and achievements so far as well as the near future perspectives under the heading 'Looking ahead'. The one-page portraits are complemented by infographics on the impacts and the relevant contact details.
For quick orientation, the innovations have been categorized according to four innovation dimensions: product, process, social & governance. These dimensions enable us to identify what kind of innovations are being initiated across city regions and provide suitable, relevant support.
These rich examples give us a glimpse of how food system innovations can look, and how they can be effective in addressing elements of the food system, and the relevant stakeholders that are involved. Together, these innovators and related stakeholders form the Innovation Ecosystem in their city-region, which has the potential to redefine local food systems.
Supporting Innovations
In addition to these differing innovation dimensions, the Innovation Portraits also highlight the varying maturity levels seen among innovations. This maturity refers to the developmental stage of an innovation, which can be useful in identifying the needs and next steps that an innovator can take to bring an idea to life, from Eureka! moment to viable product or service.
Based on the maturity of an innovation, we can establish what kind of support would be best suited to the innovator. This support takes three main forms:
Maturing – advancing an innovation for better application as a solution. E.g. improved functioning of the innovation, better organizational structure, developing a business strategy…
Combining – linking of different innovations for strategic purposes. E.g. partnerships to facilitate new services, resource sharing, collaboration towards a common goal (coalitions, associations…)
Upscaling – increasing the impact and/or outreach of an innovation. E.g. increasing production, adding new products or services, outreach to new markets or communities, open-source knowledge sharing…
The Innovation Portraits provide us with an important reflection of the food system transition, in that many innovations are still early on in their maturing process, and in addition to the passion and ambition of the innovator themselves, will require targeted support and enabling conditions to thrive.
Providing us with snapshots of diverse innovators per city region, the Innovation Portraits also offer us an opportunity to consider how the Innovation Ecosystems in these city regions look. For example:
Which innovators have (potentially) complementary resources, products or services?
Which partnerships can be formed?
Which innovators have a common interest or goal?
In particular, these questions can open the door to opportunities for combining, stimulating activity in the local Innovation Ecosystem. Looking at long-term perspectives, upscaling is a key acceleration mechanism for innovations that are at a high level of maturity and wish to increase their reach and impact.

Opportunities for Change
The 90 cases highlighted by the Innovation Portraits provides not only an inspiring portfolio of the diverse innovations that are actively contributing to food system transition, but also an example of how individual action, by individual innovators, can kick-start the development of an innovation ecosystem. These innovation ecosystems are fundamental in challenging the status-quo of food systems, and can generate awareness, interest and engagement with change. Through supporting the innovators highlighted in these Innovation Portraits, the FoodSHIFT2030 consortium hopes to accelerate the transition to a low-carbon, circular and plant-based food system in Europe.