Multiplying the impact – sharing experiences: Peer-to-peer learning in FoodSHIFT2030 
02 March 2023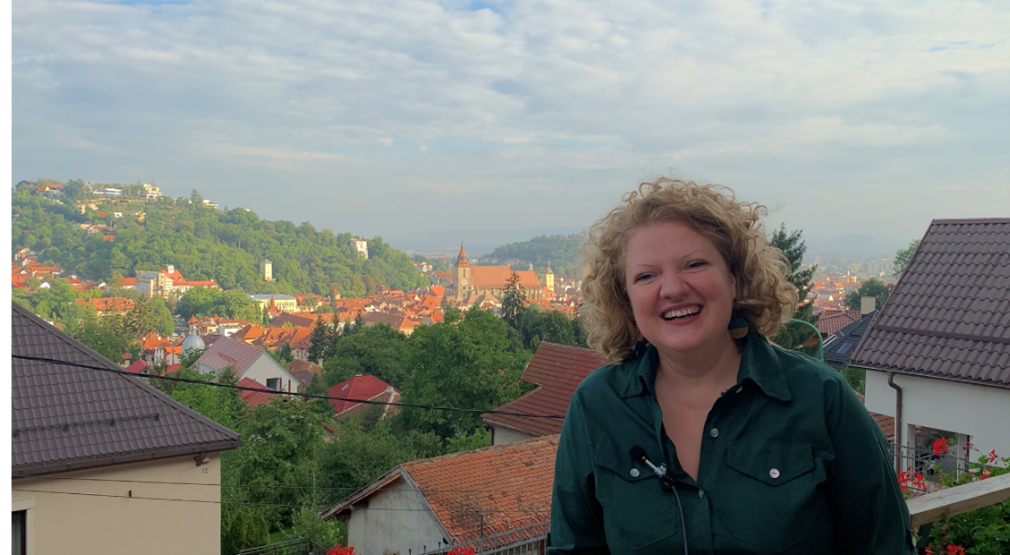 Multiplying the impact – sharing experiences: Peer-to-peer learning in FoodSHIFT2030
Keywords: peer-to-peer learning, knowledge transfer, network  
The peer-to-peer learning approach is learning at equal level, where people with similar tasks, aims or challenges share experiences, ideas and knowledge with each other without hierarchies. 
Peer-to-peer learning in FoodSHIFT2030  
There are many peer-to-peer learning formats, some of which have been gathered within FoodSHIFT2030 in deliverable 5.3 under the title "Multiplying the impact – sharing experiences: training and guidance materials for knowledge transfer". This collection primarily addresses the FoodSHIFT2030 Accelerator Labs (FALs) and aims to facilitate peer-to-peer knowledge transfer of experience with food system innovations among all FALs as well as among the FALs and the FoodSHIFT2030 Enabler Labs (FELs). However, it can also serve as a diverse source of inspiration for actors in the field of mutual knowledge transfer beyond the project's lifetime and thematic scope. 
The document is available for download in the "resources" section of FoodSHIFT's website among various further inspiring outputs of the project: https://foodshift2030.eu/resources/. 
On the one hand, the material contains peer-to-peer learning formats in general description which can be applied in a variety of situations and knowledge transfer environments. On the other hand, there are knowledge transfer formats that were developed or/and applied specifically within the FoodSHIFT2030 context. 
It is an elementary aspect that not only the knowledge transfer formats themselves follow the peer-to-peer approach, but also the compilation of the material took place in co-creation, a collaborative process of knowledge generation: hereby, the FALs generated knowledge for each other, such as good practice cases from within the project as well as specific training material from a FAL's individual experience.  Further, in an iterative bottom-up approach which required the intensive involvement of the FALs, their needs, strengths and challenges were identified, for instance during consortium meetings, in interviews and in brainstorming sessions.  
Thus, in the spirit of peer-to-peer learning, most of the training and guidance material was not unilaterally created by FoodSHIFT's WP5 team for knowledge transfer but arose from the condensed outcomes of these assessments. The WP5 team, the knowledge brokers, hereby guide this knowledge generation to ensure that the knowledge is being transferred within and beyond in formats suitable for the respective target groups.   
An exemplary format: a series of video interviews  
In addition to the tools for networking, information, and knowledge transfer, as well as best practices and implementation examples from FALs and much more, the collection includes a series of video interviews in which FALs have their say:  
Recorded at the consortium meeting in Brasov, they spontaneously talk about their innovation principles as well as their experiences in the project with a focus on the interaction with the FELs with whom knowledge transfer and experience sharing is taking place very specifically within the project.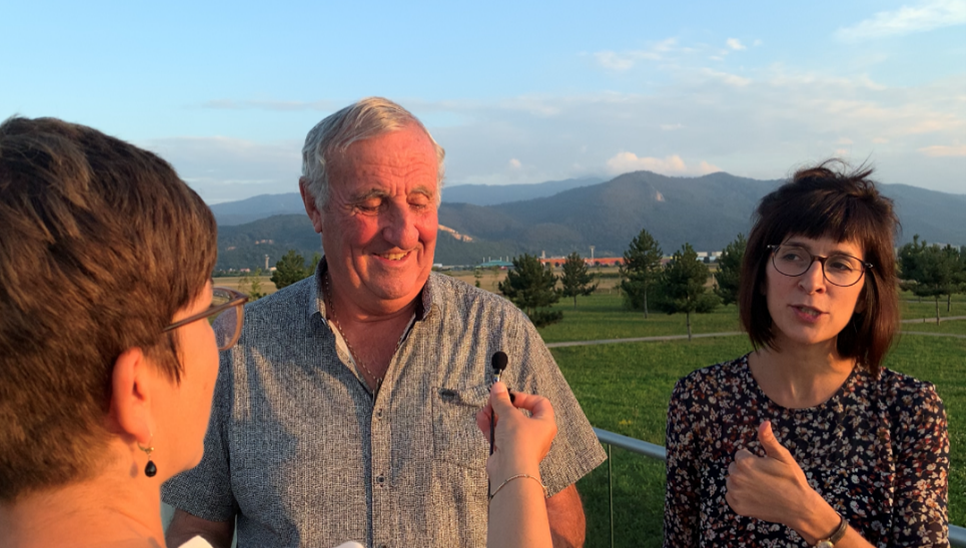 © Annika Frühbeißer 
In addition, an introductory animated video has been created that explains a little about the FALs and their activities in FoodSHIFT2030. You can find the four video interviews and the introductory video on the YouTube channel of FoodSHIFT2030 in the playlist:  Exchange visits: Knowledge Exchange FAL to FEL.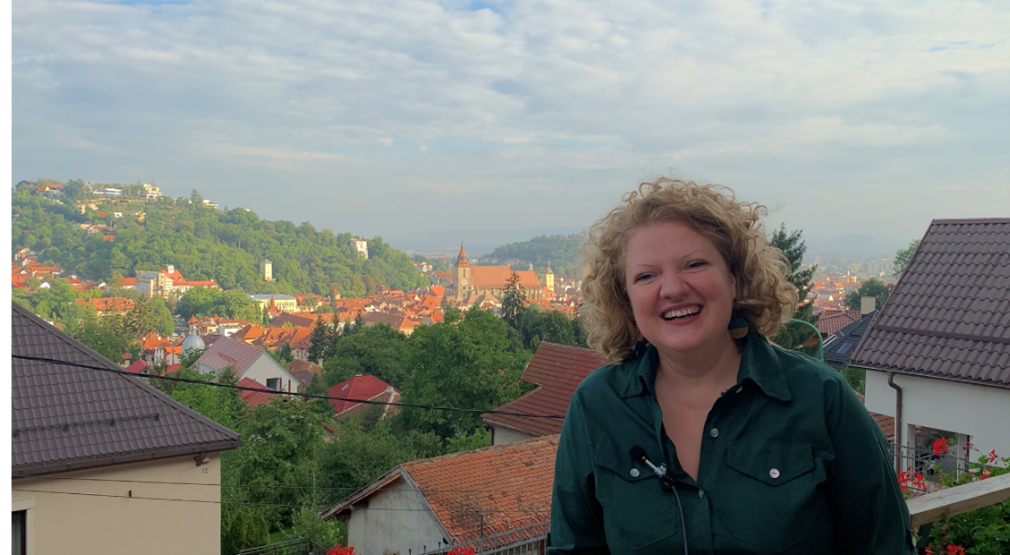 © Annika Frühbeißer 
Shooting and editing video requires some training, and a course is recommended. However, if once the necessary know-how has been acquired, all you need is a smartphone with a stabilisator (a so-called gimbal), a filming and editing app as well as a clip-on microphone to professionally produce your own videos.
Videos are establishing as a knowledge transfer format since they correspond to the zeitgeist and offer many advantages:
Knowledge can be conveyed in a highly compressed and easily understandable way through video content.
In addition to real-filmic elements, animation elements allow creative freedom and add a framework and structure to a video; for instance, we used the simpleshow.com programme in FoodSHIFT's videos.
Knowledge can be accessed freely at any time, the knowledge flow can be paused and repeated if the videos are published on public platforms such as YouTube or a project website.
Onward dissemination by the viewers, even on a large scale, is low-threshold and can have a great impact (social media).
And last but not least, it is great fun to talk to your peers and gain new insights whilst you are shooting the videos!
Watch the series of video interviews here below: