The "Schools as Sites for Food System Transformation" Summer School
20 September 2023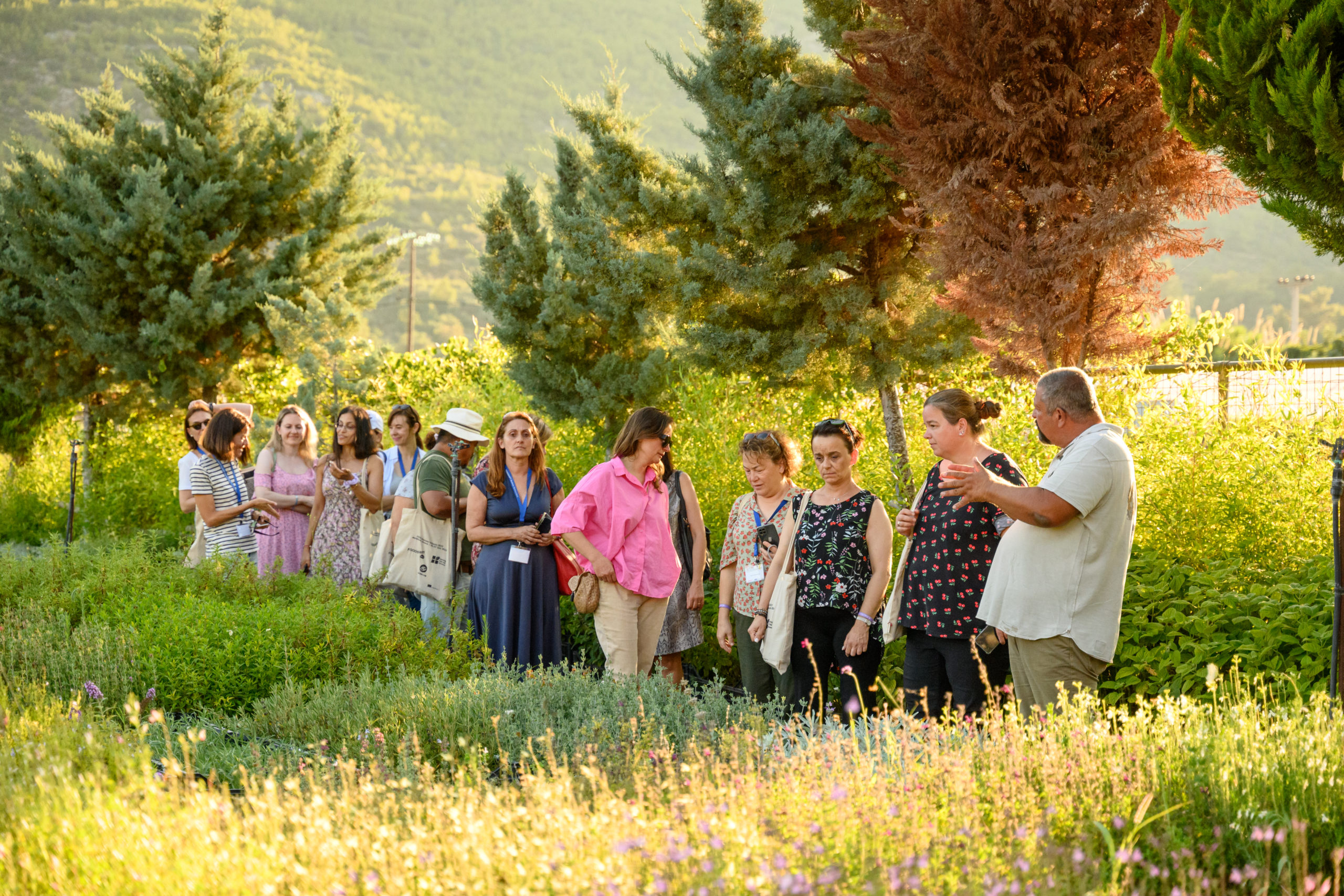 The second FOODSHIFT2030 Summer School on the theme of "Schools as Sites for Food System Transformation" (https://esia.ea.gr/foodshift2030-summer-school/) took place in Marathon, 2-7 July 2023 and was completed with overwhelming success!  
The "Schools as sites for Food System Transformation" Summer School aimed to familiarise participants with the Open Schooling and Living Labs approach that provides a powerful framework for school heads and teachers to engage, discuss and explore how schools can become innovation incubators and accelerators for the food system transformation. The final programme of the summer school is available here: Summer School Programme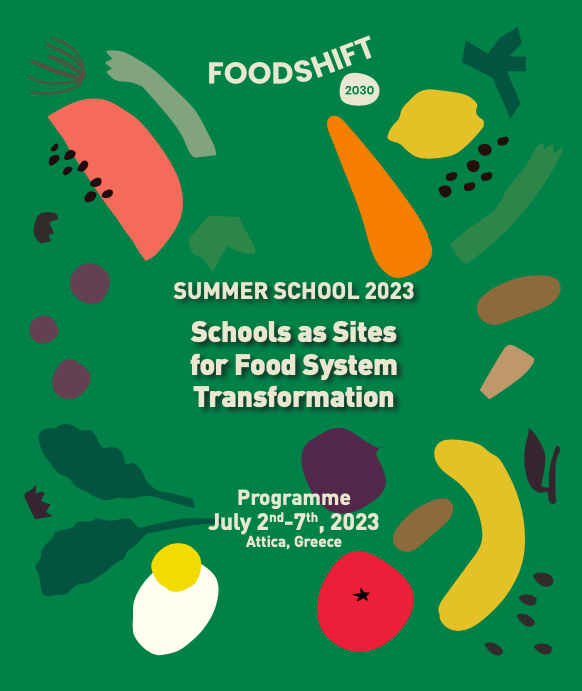 The Summer School comprised of primary and secondary school teachers with a strong focus on Learning for Sustainability Education and food systems, education policymakers, environmental education coordinators from Municipalities, university researchers, environmental experts and entrepreneurs focusing on the development of STEM activities related to climate adaptation and food systems.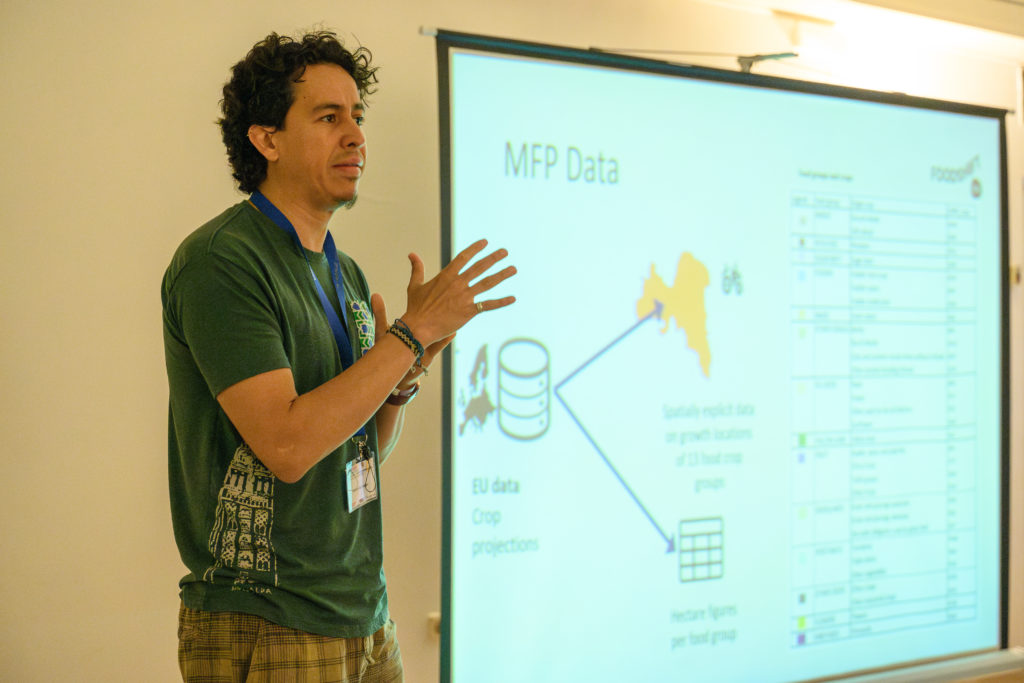 Photo credits: Athens FAL
We had 24 participants mostly educators from school and higher education from 10 countries (Romania, Spain, Netherlands, France, Poland, Switzerland, Austria, Czech Republic, Croatia and Greece), 3 facilitators from Ellinogermaniki Agogi available on site and 13 externals most of them Athens FAL innovators, 5 FoodSHIFT2030 partners acting as facilitators, 7 keynote talks on the starting day (FOODSHIFT2030 was presented by Luke Schafer from University of Copenhagen) to almost 130 participants from all the summer schools running in parallel the specific week in Marathon, 15 presentations, 7 workshops, group work and co-creation sessions, 2 focus groups, a field visit to a Marathon park/farm and 2 social visits to places of cultural and historical interest (Acropolis and Cape Sounio) ending up with interesting food experiences of local seasonal products.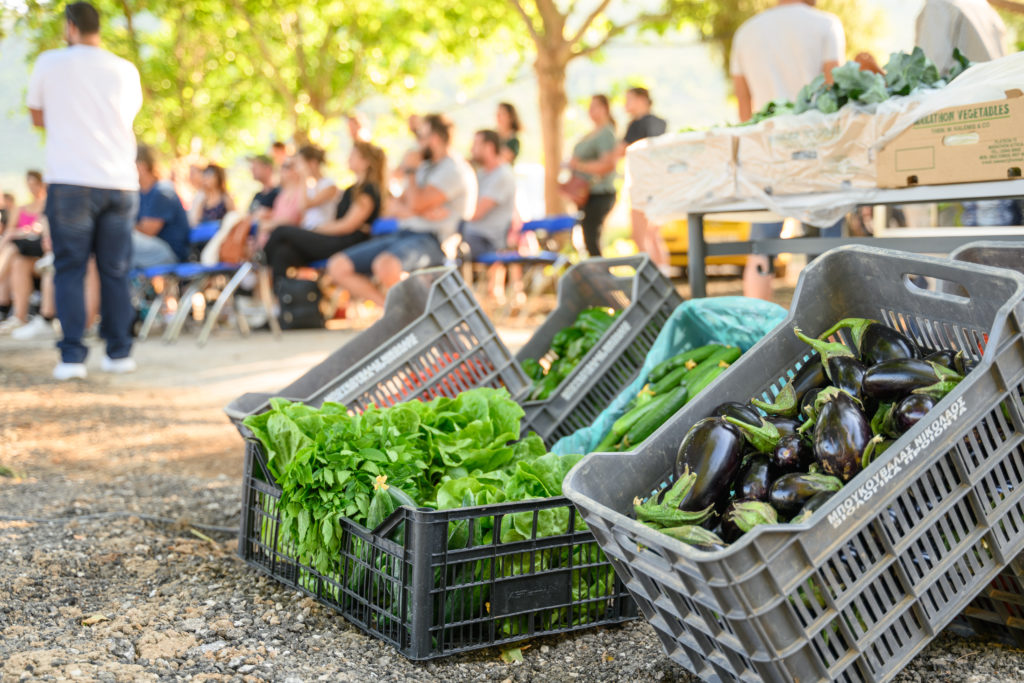 Photo credits: Athens FAL
Among participants were invited educators from FoodSHIFT2030 FALs, the winners of the Greek educational scenario contest who have been awarded their participation (more information on the contest here https://foodshift2030.ea.gr/) and 3 participants who participated through Erasmus+ funding opportunities. 
From Monday to Thursday, participants embarked on a collaborative, co-creative adventure!  On Monday morning, they got familiar with some basic concepts, methods and approaches on living labs developed in different projects such as SALL, NBS EduWORLD, AESOP4food and SCHOOLFOOD4CHANGE, the concept of citizen science developed in FabCitizen. 
Very soon afterwards, participants entered the route to inspiration with practices being presented under session or workshop format grouped under the themes of sustainability, circular economy, food waste prevention, nature-based solutions, healthy and sustainable eating habits, edible and school gardens, whole-schools approaches and citizen science applications. Participants got acquainted with more than a dozen of inspirational practices giving them ideas and practical guidance for designing/enhancing their own Living Lab projects, with their own professional context in mind. Participants had been asked to come with their own ideas for a Living Lab project that would be relevant and valuable in their own professional context and gradually developed their project up to Thursday, when they had the opportunity for group work and co-creation. 
With such a diverse and interesting group of participants, the knowledge-sharing discussions, the co-design workshops, and focus groups were an overwhelming success, resulting in a truly innovative and inspiring vision of the schools as Living Labs for the food system transformation. Participants had the opportunity among others to develop scenarios with the Metropolitan Foodscape Planner Τοοl, a participatory tool for assessing land footprint in city-region food systems; develop their digital competence and get to know more about the POWAR climate simulator that can act as food education tool.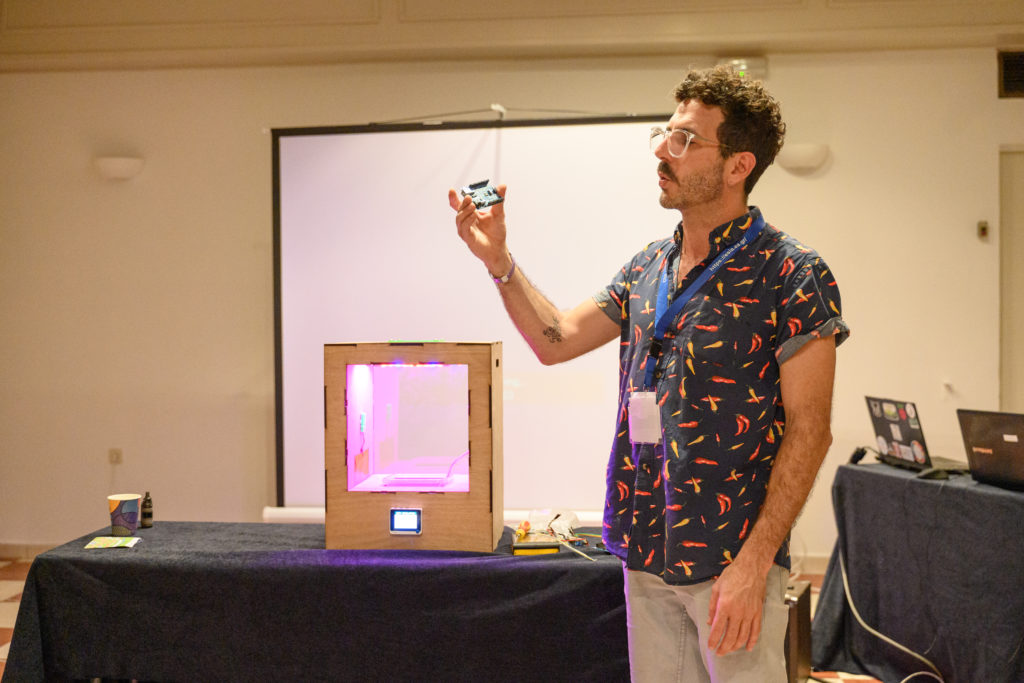 Photo credits: Athens FAL
Participants also enthusiastically shared their ideas, concerns and hopes to enhance their students' Sustainability Competence and the FoodSHIFT Pathways (https://foodshift-pathways.eu/) pedagogical design and nature-based solutions: how nature – based solutions can lead competence development for sustainable communities. Finally, qualitative research for analysis of eating habits and attitudes took place.  
On Friday, participants presented their projects, reflected and celebrated the completion of the summer school. Having gained knowledge on the Living Labs vision, participants collaborated in groups, bringing together their diverse ideas, perspectives, expertise, and creativity to imagine their dream school on the theme of the food systems. The summer school fostered some knowledge – sharing atmosphere, empowering the participants to design the schools of the future by integrating formal, non-formal, and informal concepts and activities on the topic of the food systems. The outcomes of the summer school also ignited a sense of hope and optimism for the potential of mainstreaming food systems in education, where schools become incubators and accelerators of innovation and experimentation for the local communities and the broader society for the needed food system transformation. Participants had also the opportunity to share their work on the dedicated online community that has been created on the Schools as Living Labs (SALL) portal. Until the next one!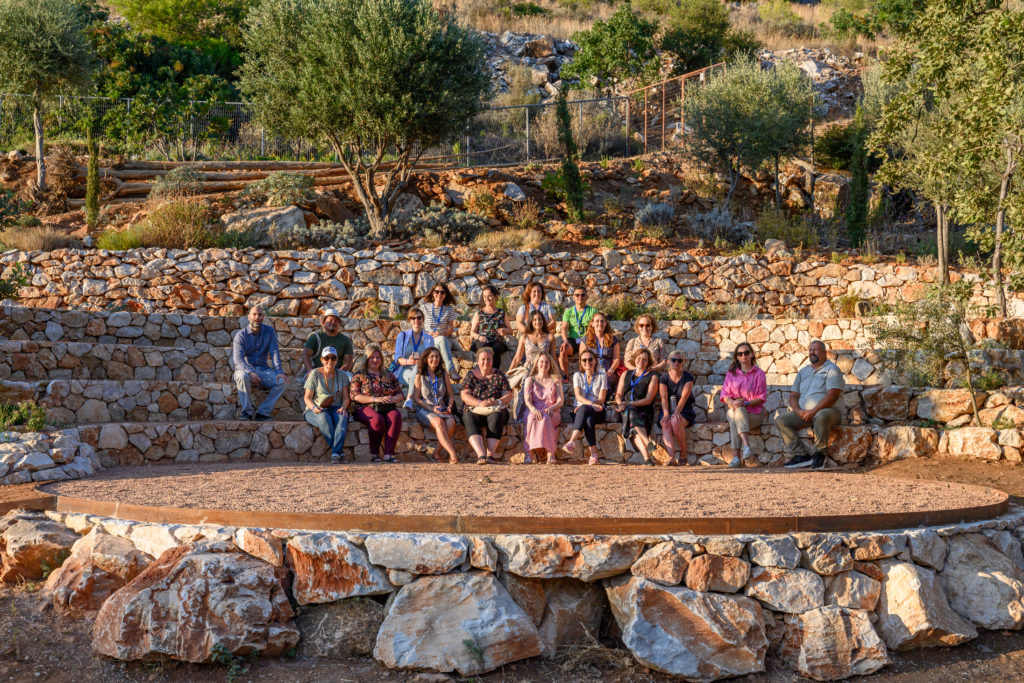 Photo credits: Athens FAL