Sustainable Food Festival in Barcelona
24 September 2022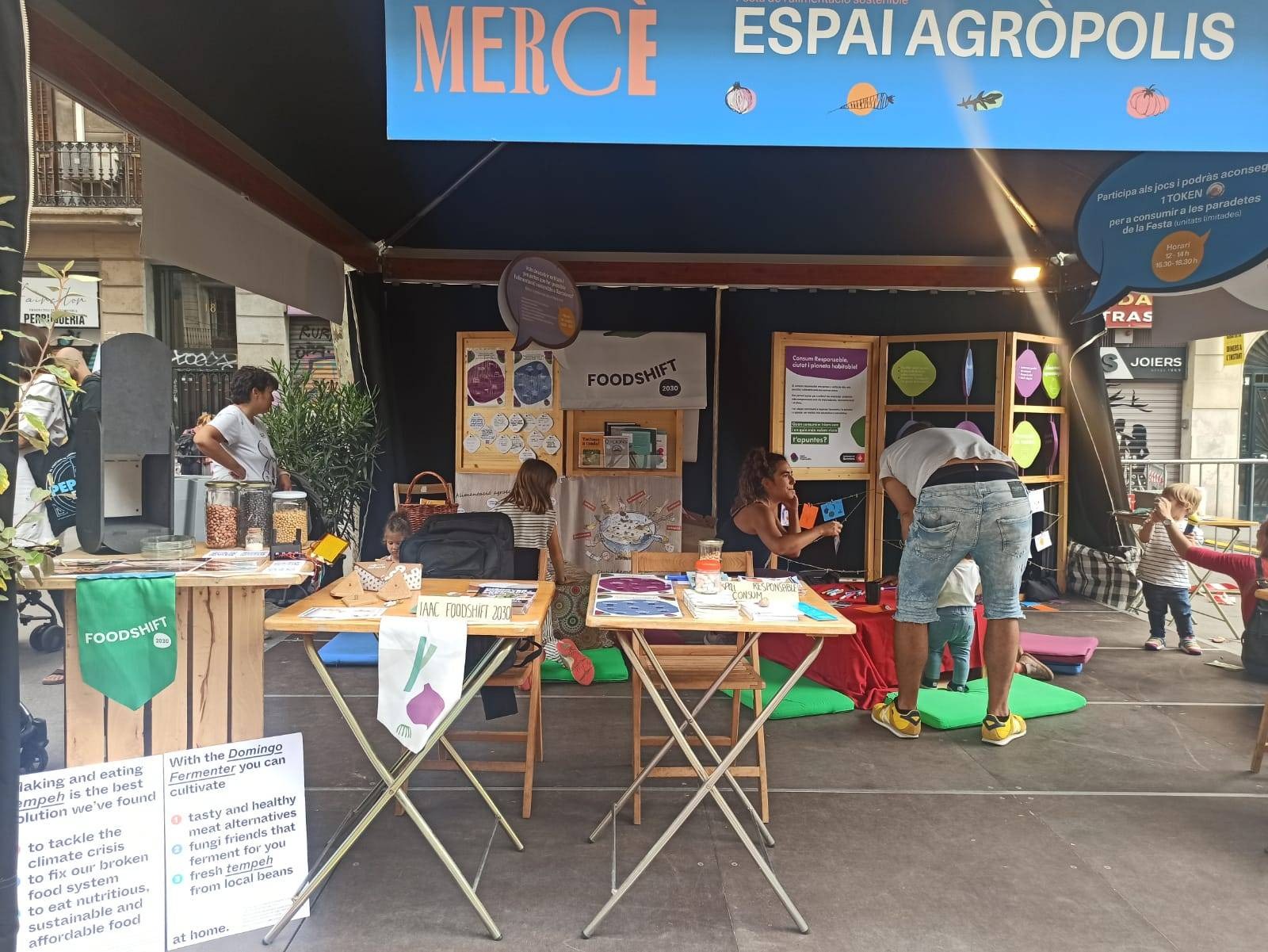 This year the second edition of Terra i Gust, Sustainable Food Festival has been held in the busy Ronda de Sant Antoní.
From last Friday, September 23 to Sunday, September 25, different gastronomic proposals, local initiatives, workshops, show-cookings and concerts came together in an event dedicated to #foodsustainablebcn.
FoodShift 2030 was no exception, with a stand dedicated to #technological innovation FabLab Barcelona, ​​which belongs to the Institute of Advanced Architecture of Catalonia, shared with visitors how technology can help us redesign food production processes to make them more more effective and more holistic using the #circulareconomy, based on #morevegetableprotein, less and less on animal protein, taking advantage of local resources and thus being able to reduce CO2 emissions. 
With innovations in different parts of the value chain, ranging from production, such as a pilot for the production of fresh spirulina called Gaia espirulina, the production of fresh sprouts for restaurants and local consumption such as Villagreens, the production of ferments from the hand of Domingo club, a club with the aim of teaching how to prepare tempe to urbanites from Barcelona and from all over the world. (We were even honored to have a visit from Driando from @tempemovement A movement that aims to spread the love for tempe(h), Indonesia's best kept secret for producing affordable, nutritious and sustainable food)
The production of ferments for the restaurant sector such as Ma Condiments, until the end of the chain, using waste from the food industry as Naifactory did, which by reusing olive pits has designed a Biomaterial that has been called Reolivar and with which they manufacture decorative elements, packaging and graphic communication elements with the advantage of using them once the material has been pulverized and re-processing it for a new use.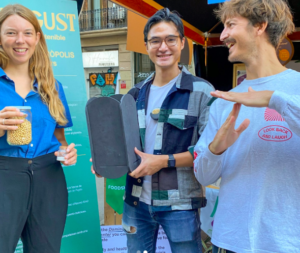 Innovators: Maud Bausier and Antoine Jaunard with Diaandro Ahnan
Within the innovations we can also find initiatives to support the food transition from the education sector, such as POWAR and NUMID, which have educational workshops where they teach us to use technology to produce our own food.
It was a space to share accompanied by good food, music and drinks to enjoy more consciously: a proposal with local and healthy food, made with sustainable practices.
To know more on the event:
Instagram: https://www.instagram.com/p/Ci2yIOdoso-/?igshid=MDJmNzVkMjY%3D
Link to the event page: https://foodshift2030.eu/event/barcelona-sustainable-food-festival/