Young people's vision of the food system in Brașov in 2040
10 May 2023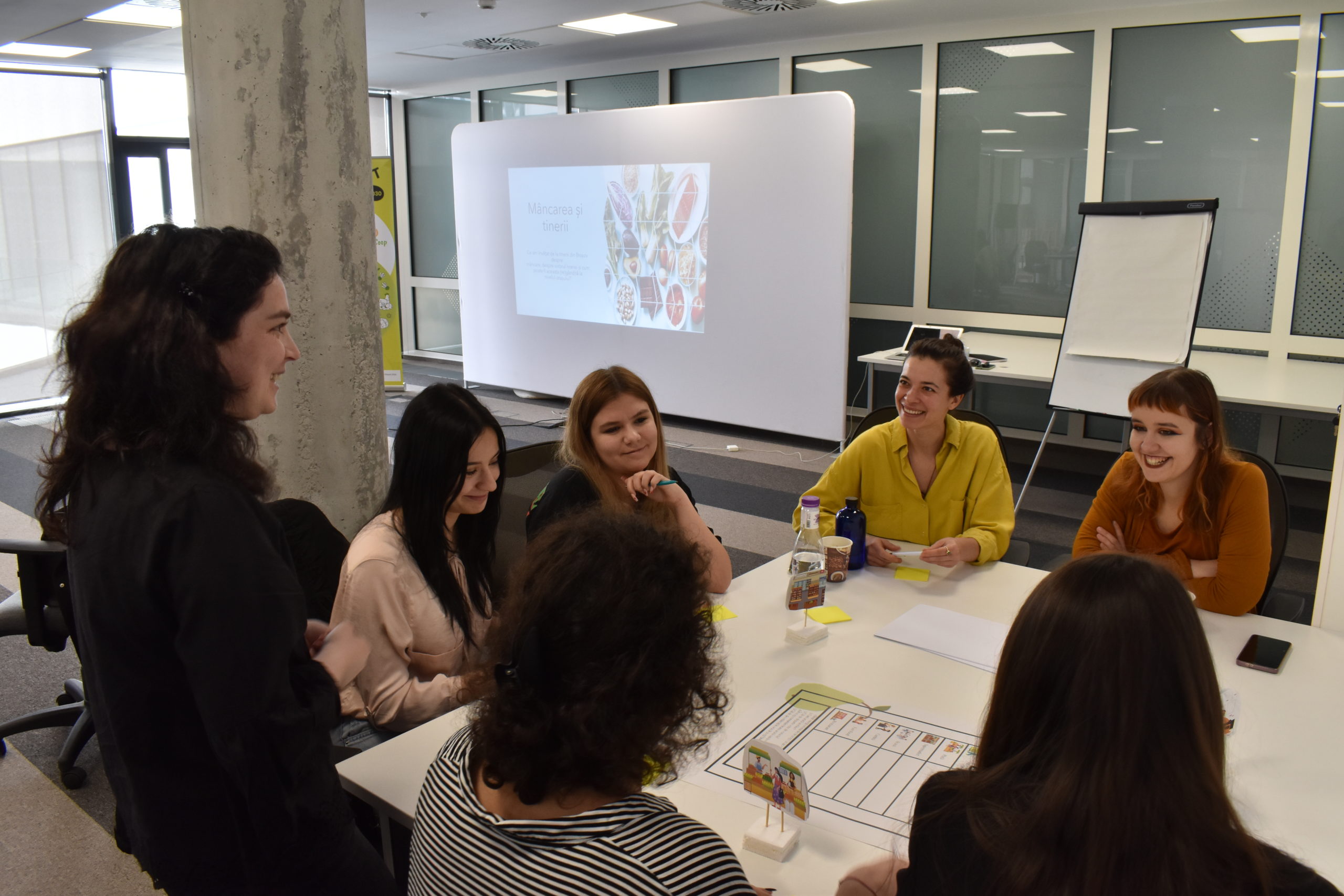 Young people's vision of the food system in Brașov in 2040
Are young people in Brașov thinking about their food source? What criteria determine their food choices? What is their vision of the state of the food system in 2040, when they will be adults? 
These were some of the questions we asked ourselves in the process of writing Brașov County's food strategy. To find the answers to these questions and to make sure we integrate the youth perspective into our food strategy, we organised a meeting where we invited the local youth. We interacted with a group of 20 young people from Brașov, the participants having a background in the food and tourism fields of study.
We started the meeting by taking a trip down memory lane and we asked ourselves and the participants: what is the first taste we remember? The question was a great icebreaker and a great tool to identify the differences between generations, but also similarities (for instance how our first food-related memories are going back to our
grandparents' recipes).
We then presented the FoodSHIFT2030 project and FAL Brașov innovations and objectives, before moving to the interactive session. We divided the participants into three groups, each taking turns to tackle three table-topics: the source of food in 2040, the type of producer in 2040 and what the plate will look like in 2040.
The results of the workshop brought a fresh perspective and a new wave of energy within FAL Brașov, the local youth being more focused on solutions rather than issues in the food system.
Their vision for the food system is quite complex, but we will summarise the key points:
Top two places for sourcing food in 2040 will be the local markets and the community gardens. The youth also envisioned a multi-purpose centre, which can integrate the local markets (interaction space with local producers),
community gardens, restaurants, cooking spaces and other educational activities.
Robots and artificial intelligence will be much more involved in food production, providing greater fruit and vegetable adaptability to new climatic conditions. Furthermore, vertical or hydroponic production will be more common and available on store shelves.
Small-scale producers, together with home and community gardens will become more popular among consumers, while imports will be decreasing and the source of the imports origin will change: food will come from closer to home, reducing the carbon footprint.
The plate in 2040 will be tasty, diverse and nutritious, but also affordable.
These are only snippets from the entire results of the workshop. If you are interested in finding out more, please visit the HCC website.
FAL Brașov will continue to engage with local youth on food topics, to continually raise awareness on the importance of a sustainable local food system.