Workshop: the role of innovators in food system transformation
06 July 2023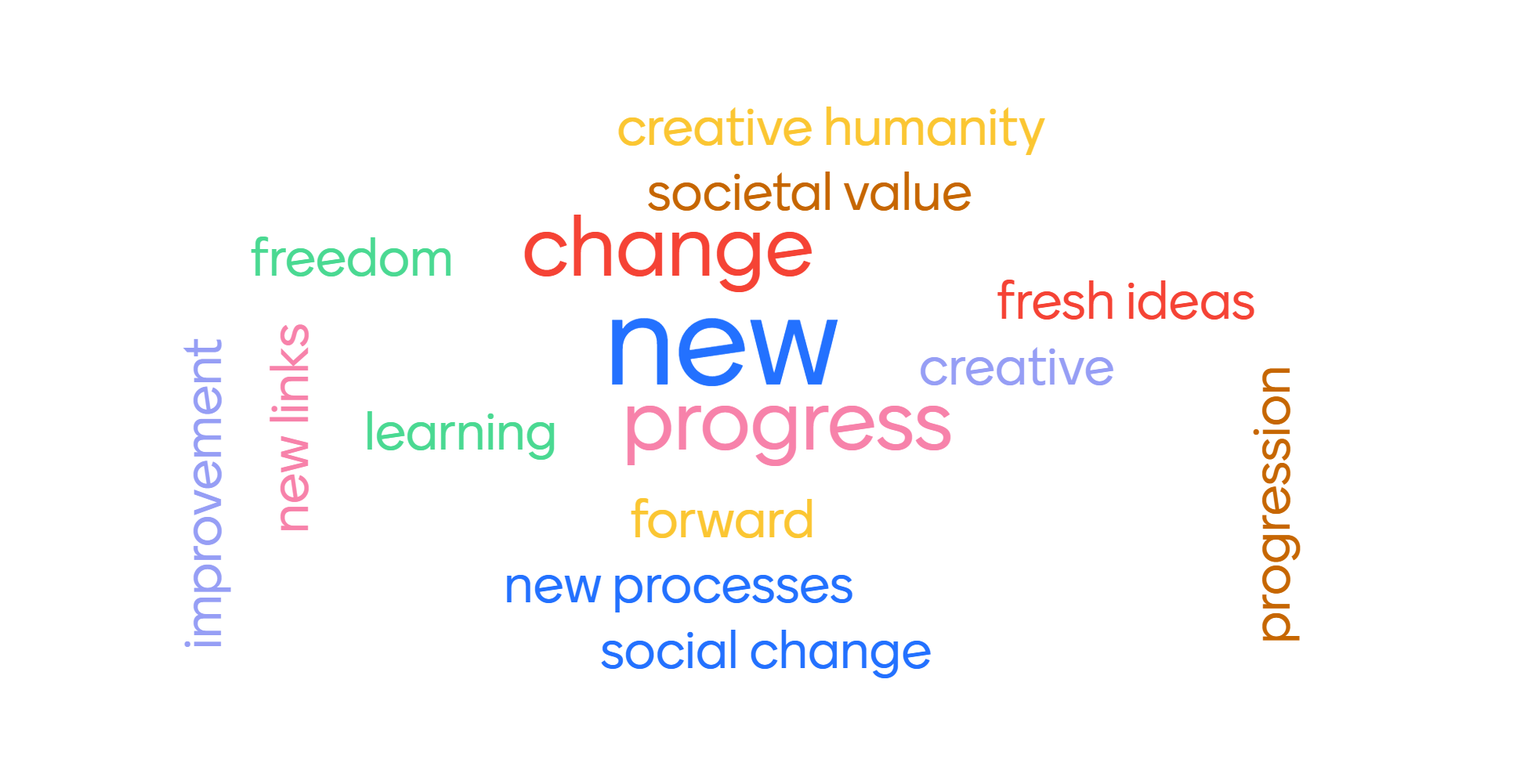 Workshop: the role of innovators in food system transformation

What role does innovation play in helping to deliver more equitable and sustainable food systems, and how can innovators be supported? These questions were the focus of the third of a series of participatory workshops organized and delivered by Food Matters and Sustain as a part of the FoodSHIFT 2030 project. Following on from workshops on 'Governance and Food Strategy' and 'Community Engagement', this session looked to unpack the world of food systems innovation and to understand what sparks, builds, and sustains these innovations.  
Speakers included Dirk Wascher and Poppy Eyre from Susmetro, and firsthand experience and inspiration from innovators in the FoodSHIFT network Johanna Kühner from SuperCoop in Berlin and Charlotte Trossat from Local en Bocal in Avignon. 
We opened the session by asking participants to think about what innovation means to them. The responses captured the many ways of thinking about innovation: some saw innovation as representing new ideas, progression, improvement, and change, while others pointed to its role in providing societal value, creativity, and learning.
To help unpack these ideas further, we were joined by Dirk Wascher and Poppy Eyre from Susmetro – a planning and research organisation that is leading the FoodSHIFT 2030 work on addressing and accelerating innovation. Susmetro have been working with innovators from across the FoodSHIFT network to identify the driving forces behind innovations and to understand how they can better supported (see their work on 'innovation portraits' for snapshot profiles of the innovators they are working with).  Poppy and Dirk emphasized that while many people tend to think about innovation as a high-tech, large scale, and high-investment activity, experience from the FoodSHIFT network shows that most innovations are small scale, low-tech and community oriented. 
Their research shows how the innovation process can be broken down into three steps: sparking the innovation, sustaining the innovation, and building the innovation. Innovations are sparked by people's passion, and providing support to innovators to help turn this passion into practical solutions is an important way of driving change. Poppy showed us that sustaining an innovation requires an ability to be flexible to the ever-changing dynamics of the food system, as well as a willingness to collaborate with other organisations. Poppy showed us that, when it comes to building an innovation, bigger is not always better. Many successful innovations are highly adapted to local conditions, meaning that scaling up can provide problems. Susmetro advocate for thinking about other ways of building an innovation, such as out-scaling, deep-scaling and up-scaling. For more information of these different approaches to building innovation see the fact sheets on maturing and combining food systems innovations. While answering questions from the group, Poppy and Dirk identified two main challenges facing food system innovators: accessing funding and governance barriers caused by the unconventional nature of low-tech, community focused innovations.
The group then divided into breakout rooms where they were encouraged to think about the context of their work and how innovations could be sparked, sustained, and built. Some lively discussion followed, covering a range of topics, including innovations in food strategies, small scale start-ups, transformative approaches to innovation and the importance of institutional support. 
We then heard from two amazing innovators from the FoodSHIFT network, Charlotte Trossat from Local en Bocal, and Johanna Kühner from SuperCoop. 
Local en Bocal is an organic artisanal cannery in Avignon, France. They produce a range of soups, compotes, spreads, and cooked vegetables which they bottle or jar. Charlotte told us about the socially and environmentally grounded ambition of the business. By intercepting produce that would otherwise be discarded, Local en Bocal is striving to support farmers and reduce food waste. They are also committed to being an 'integration company', helping to offer employment opportunities to people that would otherwise struggle to find work. Charlotte expressed great pride in being a profitable private company that has a strong social and environmental grounding, but she also told us about the challenges of balancing profitability with a social mission. She told the group that balancing these priorities requires an in-depth understanding of the market and taking advantage of the institutional support available for social enterprises.  
Next, we heard from Johanna from SuperCoop – a Berlin based supermarket that is owned and operated by its members . Each member offers three hours a month to support the operation of the store. This co-work approach means that they have lower running costs on the food they sell. Their goal is to make sustainable food options more affordable, helping to bridge the gap between people that want to buy more sustainable food and those that can afford to do so. They also work closely with producers, offering alternatives to conventional supermarkets. On teh way to 1000 members, the SuperCoop shows that citizens and neighbors can come together to foster an alternative vision of the food system. 
Johanna reflected on some of the challenges they are facing in building their approach. To become financially sustainable, SuperCoop needs to reach 1500 members and one of the key barriers they face is engaging people that are not interested in spending money on sustainable food. Here she pointed to some of the cultural challenges involved in transferring an innovation from one place to another. When asked about plans to scale the operation, Johanna talked about a desire to scale their impact, but suggested that the best way to achieve this may be to help other organisation replicate their approach, rather than trying to scale their operation themselves. 
The workshop ended with some takeaway questions for participants to think over to help consolidate what was learned at the workshop. All were invited to join the FoodSHIFT+ email forum as a way to continue the conversation beyond the workshop and feed into the international network with their own challenges, insights and expertise.
Keep an eye out for the next  workshop in 2023 as part of this series. These workshops are open to local food partnerships or councils who would like to join the FoodSHIFT network, keen to build local food strategies with community involvement that result in positive transformation of the food system.