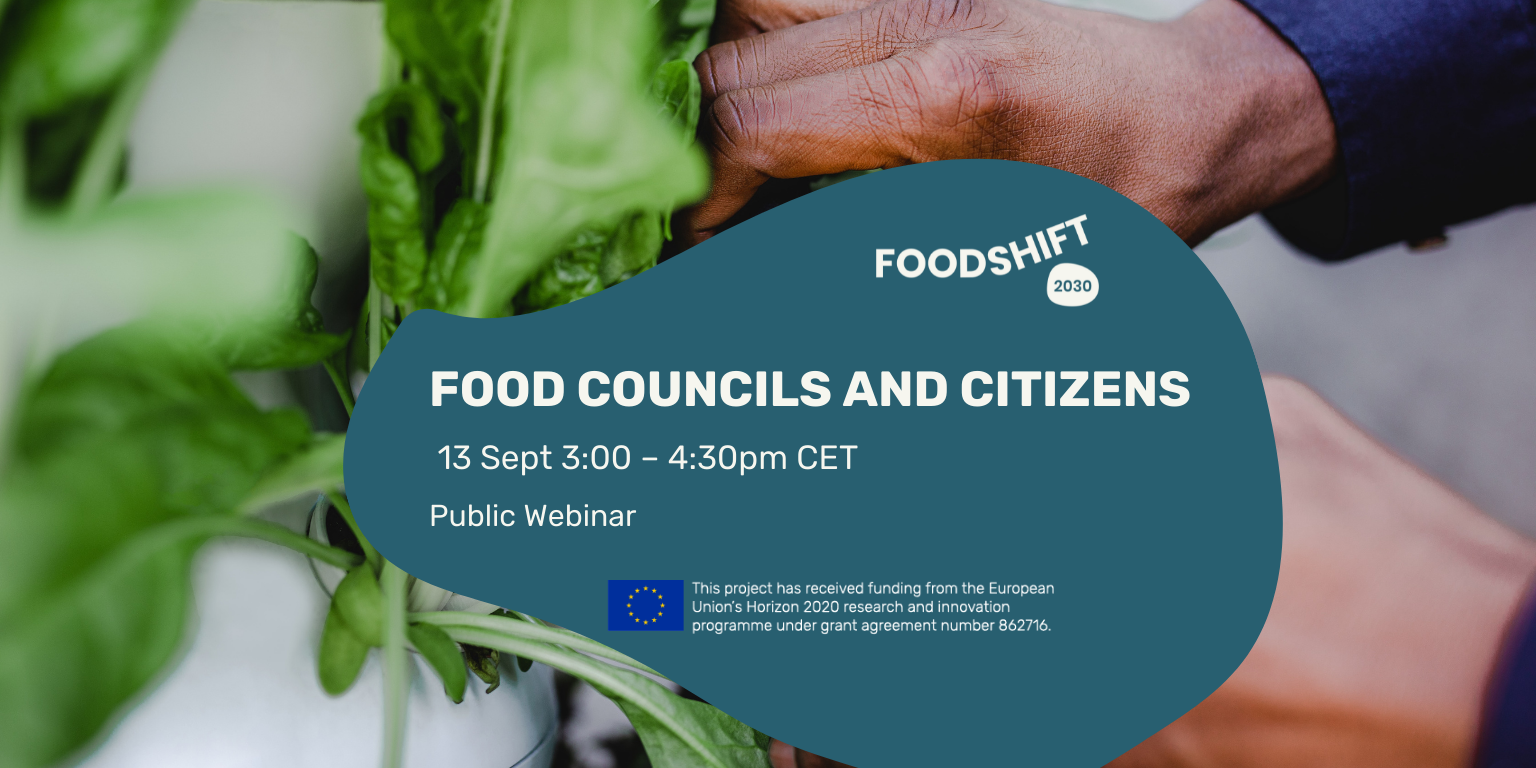 Public Webinar 15:00-16:30 CET, Monday 13 Sept
How are cities engaging with food system transformation?
This webinar will be available with live English and German translation
Food councils are an increasingly popular way for cities to bridge action among local government, community organisations and citizens. They offer a platform for coordinating activities and sharing information, as well as for championing policy change and strategic regional approaches. With some led by the city government itself and others driven by citizens from the start, each food council has a unique approach to engagement. 
In this webinar we'll hear perspectives from two European cities on how their food policy council approaches engagement with citizens, community organisations and local government. Our focus will be on the question: How can a strong grounding in civil society be balanced with political buy-in and action? 
Citizen empowerment is at the heart of FoodSHIFT 2030's vision for food system transformation, so we hope this webinar highlights a variety of ways in which food councils can offer opportunities for scaling up and integrating action at city-wide and regional levels.  
Speakers and panelists include:
Lisa Haarhoff, Ernährungsrat Berlin (Berlin Food Policy Council)
Arnold van der Valk, co-founder of Amsterdam Food Council
Maarten Crivits, Food Policy Council Ghent
Dirk Wascher, SUSMETRO
Chair: Beatrice Walthall, Leibniz Centre for Agriculture Landscape Research (ZALF)