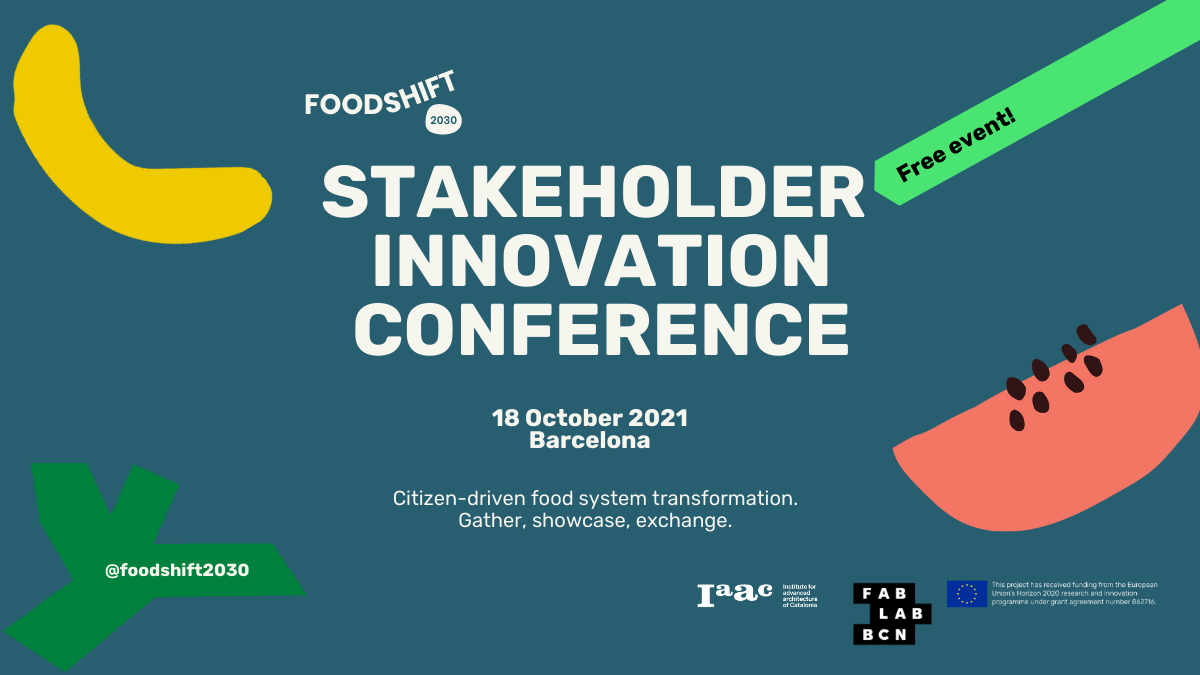 This year FoodSHIFT 2030 brings the Stakeholder Innovation Conference, part of the Barcelona World Sustainable Food Capital for 2021. The event will take place in "phygital" mode: both in-person in Barcelona and streamed online.
Participate and discover how the European FoodSHIFT 2030 project is putting citizens at the centre of food systems change in a novel approach to scale-up, multiply and share the best food innovations European communities have to offer.
Citizen-driven food system transformation:
Gather, showcase, exchange
Barcelona World Sustainable Food Capital 2021
Monday 18th of October, Palo Alto, Barcelona
Streamed and in-person
Free event!
Are you planning to attend more events while in Barcelona?