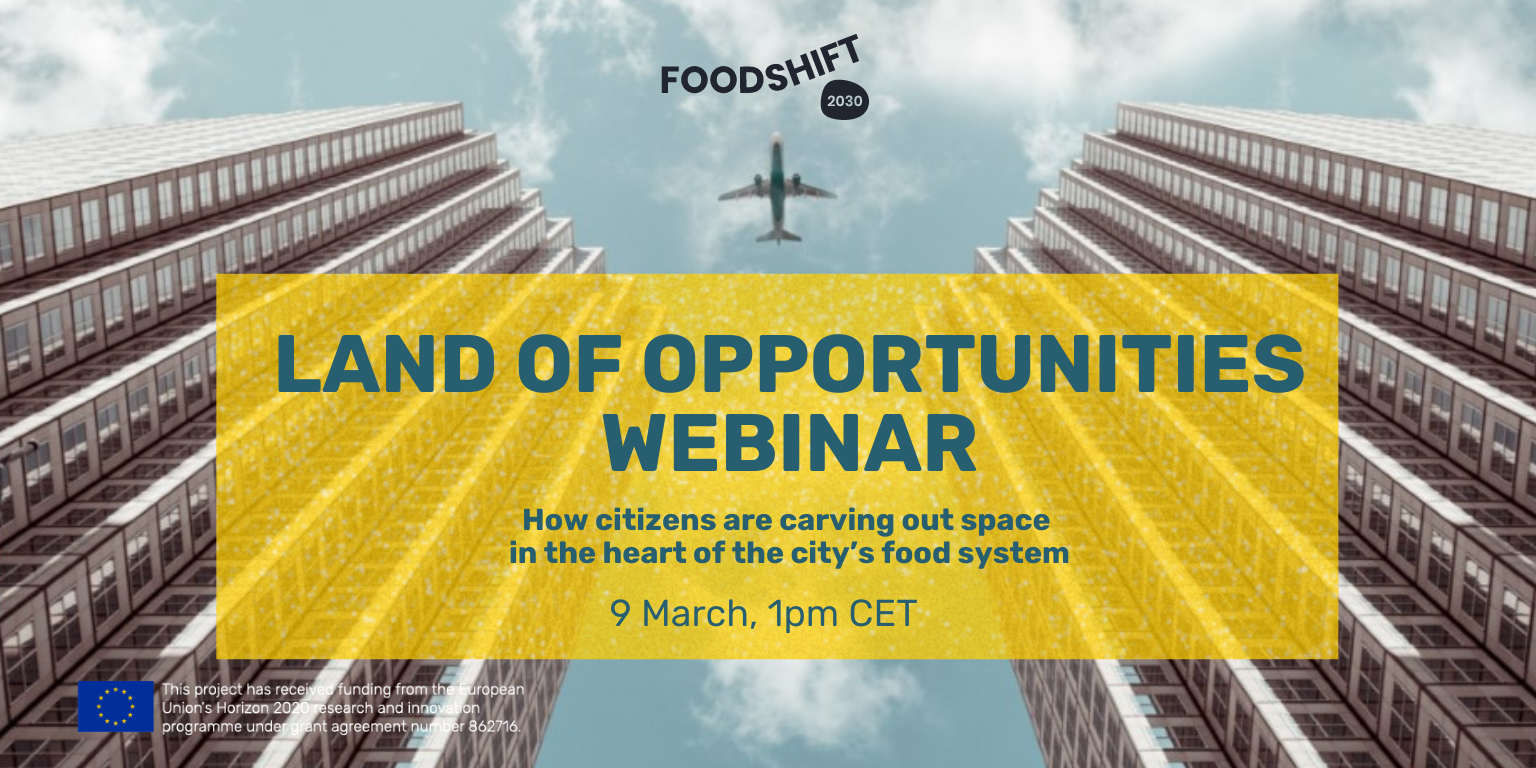 Land of opportunities:
How citizens are carving out space in the heart of the city's food system
FoodSHIFT 2030 Webinar
9 March, 1pm CET (12pm GMT)

English and Polish live interpretation
How do cities shape the way communities have access to land and the local foodscape?
What does positive collaboration look like between citizen initiatives and local government, and what are the tensions?
The creation of alternative food systems requires space to grow, cook and eat together but within cities there is often steep competition for land to provide housing, transportation, leisure and retail, as well as entrenched economic systems that may be difficult to disrupt.  
This FoodSHIFT 2030 webinar explores different city-regions where local governments have opened up thanks to relationship-building and citizen-driven initiatives to educate and integrate local communities. We take a look at land mapping by the council for community gardens in Wrocław, Poland, and the transformation of the Highbury Quadrant estate in Islington, one of London's most densely populated boroughs. From Japan, Professor Yukari Takemi will explore the involvement of local businesses in Okinawa City in the National health and nutrition initiative, a country-wide effort whose success is dependent on dialogue among local officials, academics and health professionals and the engagement of local citizens. 
Speakers will share the opportunities and challenges they've faced over access to land and space for community food projects, as well as key lessons learned along the way. 
 Speakers include: 
Małgorzata Świąder,

Wroclaw University of Environmental and Life Sciences

(chair)

 

Malgorzata Bartyna-Zielinska

,

Wrocław City Council, Poland 

 

Julie Parish and Anita Gracie from Octopus, London
Professor Yukari Takemi, Graduate School of Nutrition Sciences, Kagawa Nutrition University, Japan
Register here: