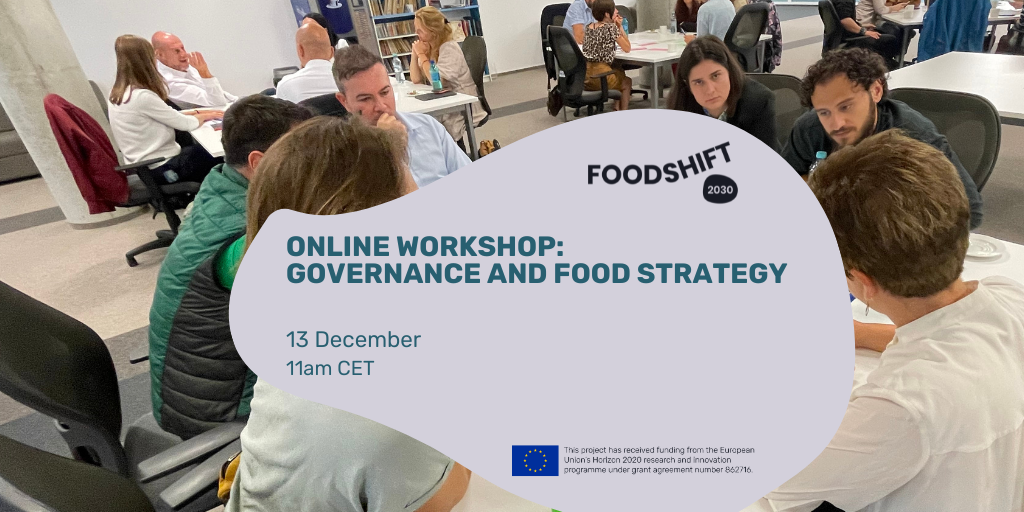 photo credit: Brasov Lab
Date: 13 December 11-12.30 pm CET 
This online interactive workshop aims to help place-based organisations which already have or are setting up a local food partnership, or food policy council or local food governance body, and who are interested in setting up a food strategy.
This workshop is open to local food partnerships or councils who would like to join the FoodSHIFT network, keen to build local food strategies with community involvement that result in positive transformation of the food system.
As well as learning from other organisations on governance and food strategy, attendees will then be invited to join the FoodSHIFT2030 email forum, a unique platform for all those involved in the project, to share questions, expertise, information and more, as we continue to build the movement for food system change across Europe!
Programme: 
As part of this workshop, we will be sharing FoodSHIFT tools and guides on governance as well as other useful materials such as the UK's Sustainable Food Places toolkit.
We will have presentations with case studies from places that are at different points of their food governance journey, as well as breakout sessions for interactive activities,  providing an opportunity for attendees to work and learn alongside like-minded people from places around Europe.
Speakers include: 
Beatrice Walthall, from FoodSHIFT2030 Berlin Lab
Sustain, the alliance for better food and farming
WATCH THE RECORDING HERE:
Please note this is the 1st of a series of 4 workshops, from now until end of 2023. Please stay tuned for future workshop announcements. Thank you!