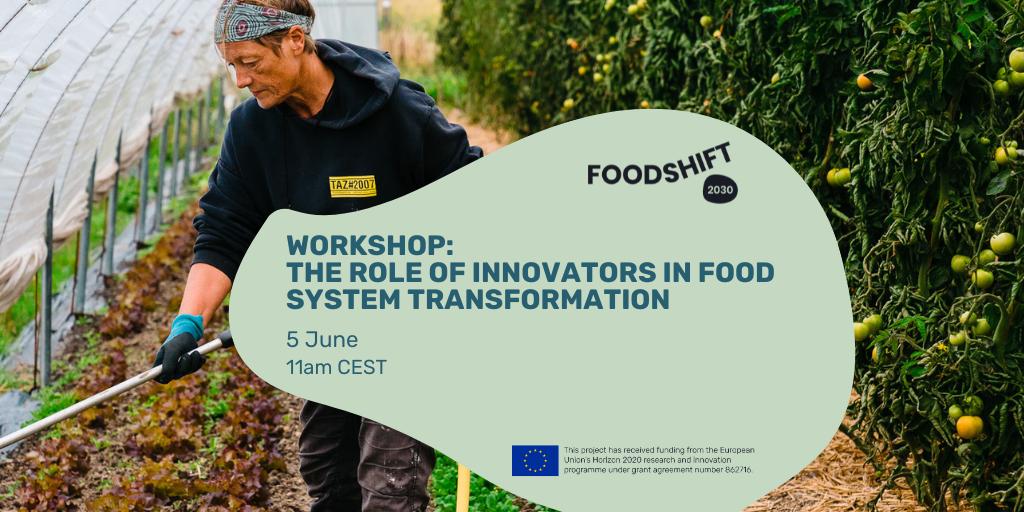 Photo credits: Nick Decombel
Workshop: The role of innovators in food system transformation
Organised by Sustain, this workshop will look at the incredible people changing the way we do things in the food system. From community led groups to values driven enterprises, we'll be sharing some of the trailblazing initiatives from across the FoodSHIFT network that inspire change and help deliver a fairer, more sustainable and climate-friendly food system that works for everyone.
We will invite participants to explore what innovations need to happen in the food system where they are based, before examining further what are the key elements that can generate and sustain innovation and what kind of institutional and other support is needed to support the grassroots and individuals doing transformative things on the ground. How can their work then be scaled up, and multiplied?
This will be a participatory workshop with breakout sessions and other opportunities for participants to input, share and network with like-minded people from places around Europe. We will be sharing FoodSHIFT resources as well as other useful materials.
Speakers:
Please note this is the 3rd of a series of 4 workshops until end of 2023. Please stay tuned for future workshop announcements. Thank you!