Exploring the Copenhagen Food System – Stories from our FEL Visit
14 June 2023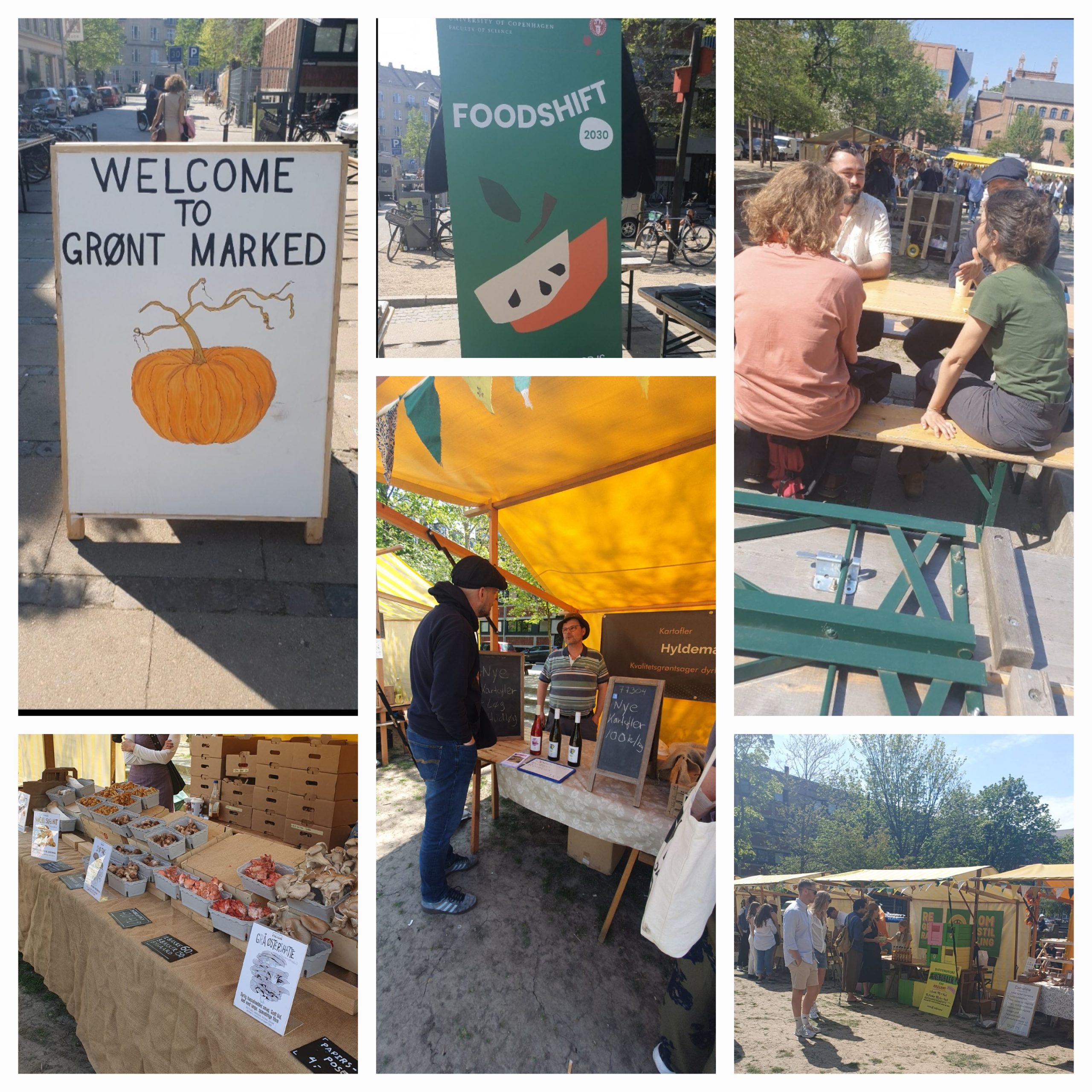 Exploring the Copenhagen Food System – Stories from our FEL Visit
During a three-day exchange study trip in May between the Copenhagen FoodSHIFT Accelerator Lab (CPH FAL) and its three Fellow Cities (FELs) Basel (CH), Kaunas (LI), Plymouth-Devon (UK), we collectively learned more about the food scene in Copenhagen. The purpose of the visit was to collaboratively engage in discussions about upcycling, public procurement, farmers in Denmark and much more.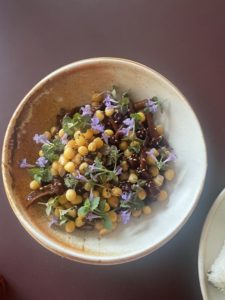 Sunday visit to the farmers market at Vesterbro 
On the first day we visited the farmers market Grønt Market, which was held in one of the many lively and colorful neighborhoods in Copenhagen. Viola Capriola from Grønt Market, one of the CPH FAL innovators, gave a presentation about the farmers market in Copenhagen, the challenges and successes that they have and how they make local, fresh and seasonal food available to everyone, as well as create a healthy and strong connection between the producers in the countryside and the people in the city.  
Learnings: 
In order to become a regular shopping place for people like supermarkets are today, Grønt Market are striving to be present in more neighborhoods in Copenhagen. In fact, from August on, Grønt Market can be found in the Frederiksberg area in Copenhagen.

 
People in Denmark are not so familiar with the concept of the farmer's market.  To tackle this challenge, they organize workshops and are more vocal on social media about their purpose. Getting more awareness will educate people about the purpose of the market.

 
After a great presentation and fruitful discussions, the group walked around the farmers' booths and talked with them about their products, challenges and what works for them.  
Learning about public procurement and upcycling of beer from bread  
On the second day the study trip continued with a visit to the Copenhagen Hospitality College which trains chefs, waiters and other students for the hotel and restaurant industry. The focus was on how the college works with public procurement, small-scale farmers and organic produce.  
Learnings: 
80% of time is spent in workshops instead of the classrooms

 

People from various backgrounds are eager to learn about food – the age ranges from anywhere between 18-56!

 

In order to support local, small-scale and organic producers, focus on education is a tender requirement that enables small scale farmers and SMEs to bid instead of conventional firms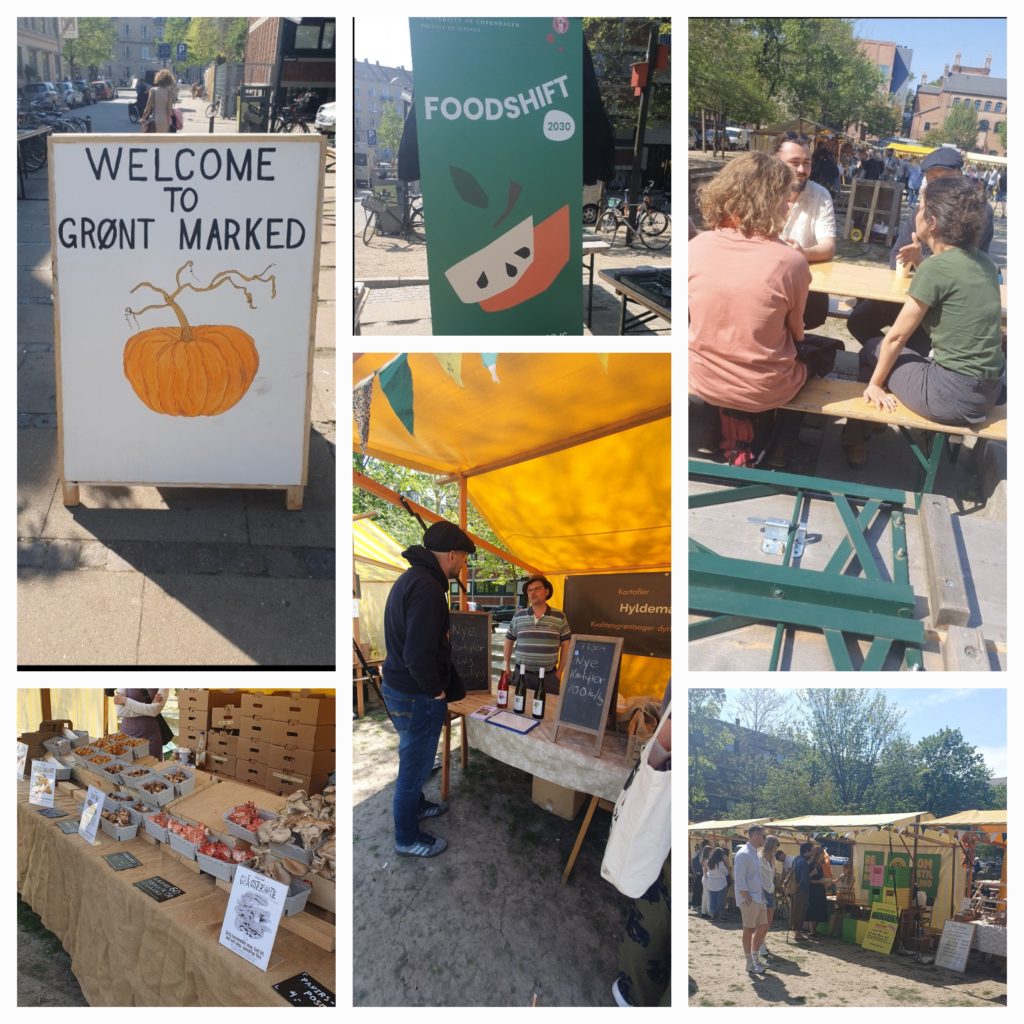 The study trip continued with a visit to the upcycling beer and research company Brøl, which is making beer from upcycled organic bread. We learned a lot about production and logistics, but also about the taste of the beer. 
Learnings: 
Conventional processes for beer making are not suitable for bread-based beer. Therefore, a lot of hardware and know-how had to be adapted from the Sake industry which is closest to Brøl's production

 

The upcycling business is quite novel, so beer production and research are separate entities in Brøl

 
The collaboration and knowledge exchange continued with a dinner at Kitchen Collective, including CPH FAL members, the FELs, CPH innovators and advisory board members. Kitchen Collective is a democratic, sharing economy and agenda-setting food entrepreneur house.
They set the stage for food entrepreneurship because they believe that food entrepreneurs are beacons for tasty solutions for a healthier and more sustainable food system. Therefore, a delicious and innovative dinner based on a Japanese concept with Danish ingredients was provided by Saito CPH, one of the entrepreneurs at Kitchen Collective.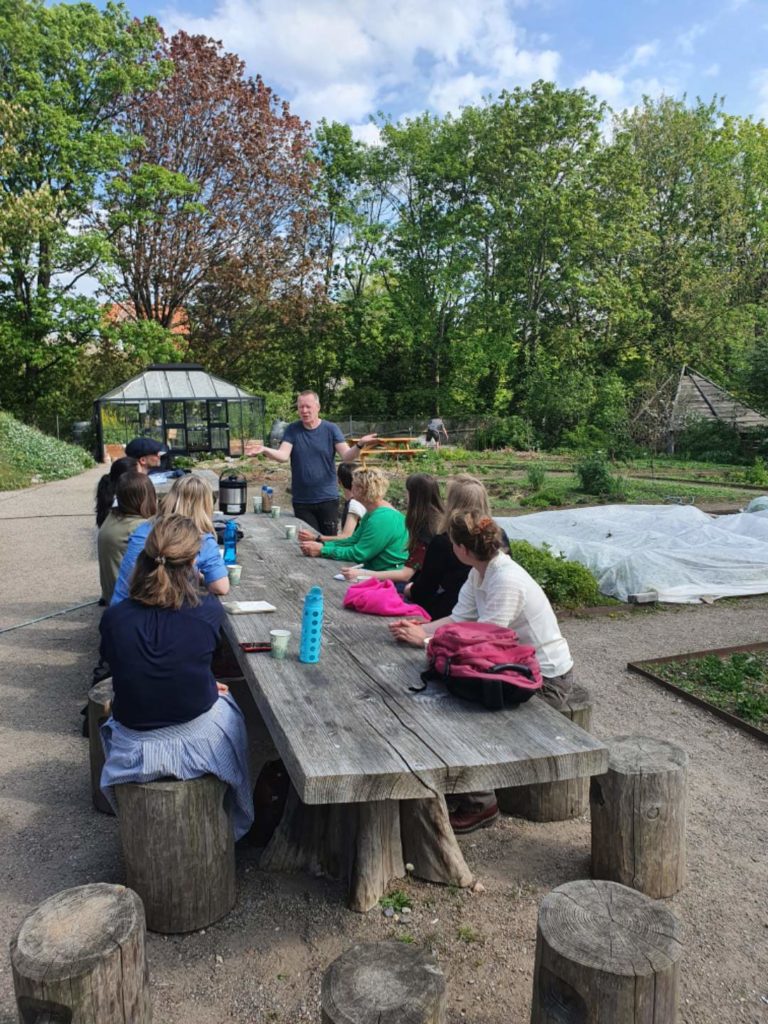 Getting to know Coop Crowdfunding and Godis Grønt farm 
On the last day the visitors learned more about CoopCrowdfunding presented by Nicolai Jæpelt and their inspiring initiatives in Denmark. Coop Crowdfunding is an attitude-based platform that works dedicatedly to promote green change, sustainable solutions and better products across industries.  
Learnings: 
Each county has their own laws about crowdfunding; therefore, it is difficult to move beyond national borders. But there are soon common EU policy enabling easy cross-European crowd funding

 

Coop crowdfunding has 25 000 users and rewarded 800 projects in 2022. Still, crowdfunding is yet a little-known concept that requires more awareness in the general public

 
Main ideas are working towards stablishing reliable partnerships and creating an ecosystem that connects companies and people – all about connection and community

 
The study trip continued with a visit to Godis Grønt, a small-scale organic vegetable production in Lejre Municipality. Godis Grønt grows nutritious and tasty vegetables and is striving to become more regenerative with time. We learned that they focus on increasing biodiversity and soil health as they grow food for their restaurant and canteen customers as well as for their CSA customers (Community Supported Agriculture). The group had the chance to enjoy plant-based, locally grown vegetables during a delicious lunch made by the people working at the farm.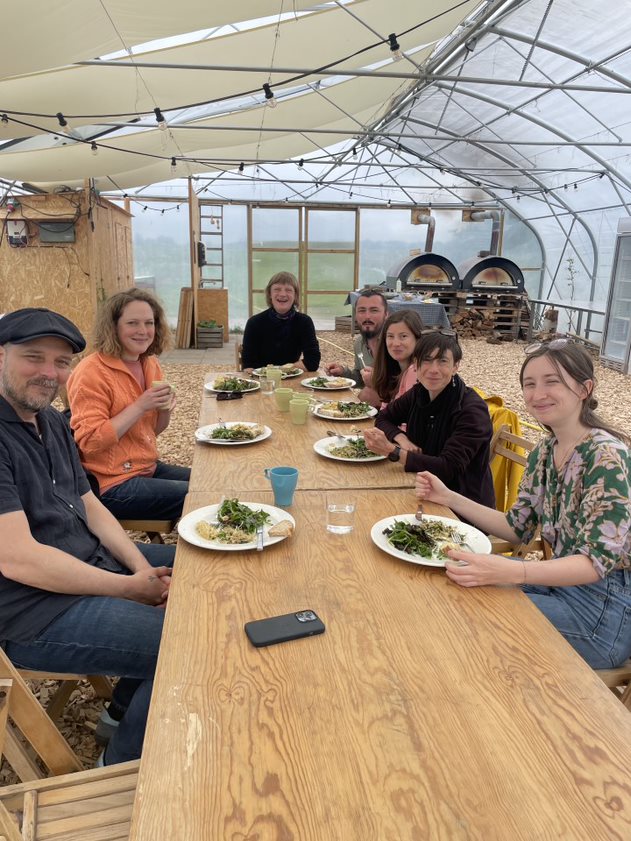 With smiling faces and bellies full of delicious food, it was time to say goodbye to three amazing days full of new knowledge and enlightenment in how the food system works in Copenhagen. The main objective for this study trip was to submerse FELs in the food scene in Copenhagen. They had the chance to learn more about the food scene in Copenhagen, the daily work of local producers working in rural areas, how upcycling businesses work and how public procurement is managed by a college with long-lasting experience in creating future chefs. To conclude, we learned that there are many challenges, but being passionate, dedicated, hardworking and determined can help change the food system into a more sustainable, plant–based and circular one. 
Key words: Farmers markets in Denmark, Organic and regenerative farming, CSA – Community Supported Agriculture, (Public) Procurement at Copenhagen Hospitality School, Upcycling, Crowdfunding   
Curious to read more about other exhange visits with Fellow Cities? Read about Wroclaw FAL2FEL experience!