Empowering citizens towards more sustainable food systems
07 June 2023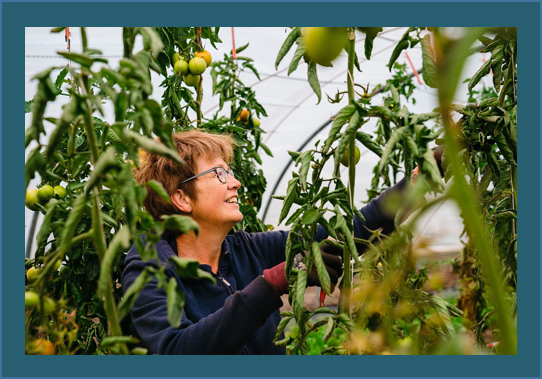 Empowering citizens to transform towards more sustainable food systems: a case example
Transforming our food system to address urgent challenges such as unhealthy diets, malnutrition and undernutrition, insufficient reduction of GHG emissions and a widening urban-rural gap is necessary. Citizens play a crucial role in this transformation, for example through their increasing demand for healthy and more plant-based food, engaging in food related NGOs, setting up food sector SMEs and grassroots organizations, influencing the food system in their city-region by engaging in local food strategies and policies, etc. 
The FoodSHIFT2030 project aims to empower citizens to take up an active role as co-stakeholder and decision-maker in the food system. To reach this goal, a 'Citizen Empowerment Scheme' was developed by ILVO (Flemish Research Institute for Agriculture, Fisheries and Food; Instituut voor Landbouw-, Visserij– en Voedingsonderzoek – ILVO Vlaanderen); a guideline that outlines different steps and actions local governments, research institution, local food initiatives and citizens can take to facilitate this role.  
First things first, what is citizen engagement and empowerment? 
Citizen engagement or participation is about getting local people involved in the decision-making process of a local government. Citizen participation is the basis for a thriving democracy: when people get involved in and support political decisions, they begin to feel responsible for what goes on around them. There are different levels of citizen participation, ranging from low level influence to high level influence on decision-making:  
Informing: local government informs citizens with transparent, up-to-date information. The public is not actively involved in decision-making.

 
Consulting: asking local people for quick or detailed feedback about their views and ideas about governmental decisions or plans via, for example, polls or surveys.

 
Involving: when local people are involved this means that there is some form of active involvement of citizens within the activities of a local government. It concerns a two-way flow of communication (government and citizens) and the active input and actions from citizens.

 
Empowering: to support citizens with knowledge and vision building, and/or financial resources for them to actively take up a role in policy decisions. 

 
It is clear that empowering is the highest level of citizen engagement and highly valuable but isn't always realistic for a city-region.  
Role of digital platforms in improving a city-regions' initiatives for citizen engagement 
Many cities have launched a digital platform where local residents are informed about and (sometimes) can participate in the political decisions made by a city-region. Such a platform makes it possible to engage and give a voice to many residents of a city, since often residents want to participate in public decision-making but are largely unfamiliar with the ways of how to do this. A digital platform can overcome this barrier. Some examples of platforms within the FoodSHIFT partners: Berlin has the 'mein Berlin' platform (mein.berlin.de — meinBerlin), Barcelona has the platform 'Barcelona Sostenible (bcnsostenible.cat), Ostend has the platform ' Burgerparticipatieplatform van Stad Oostende | CitizenLab'.  
Role of citizens in transforming our food system 
Several European partners within the FoodSHIFT project have set up a citizen engagement process to reach their food (policy) goals. In this article, we will highlight one case example of the city of Ostend – Ostend Lab where the different levels of citizen engagement are addressed. There are many other case examples, which can be found in the Deliverable 6.1 'Citizen Empowerment Scheme' and also in the Innovation Brief #1 – Citizen Driven Innovation.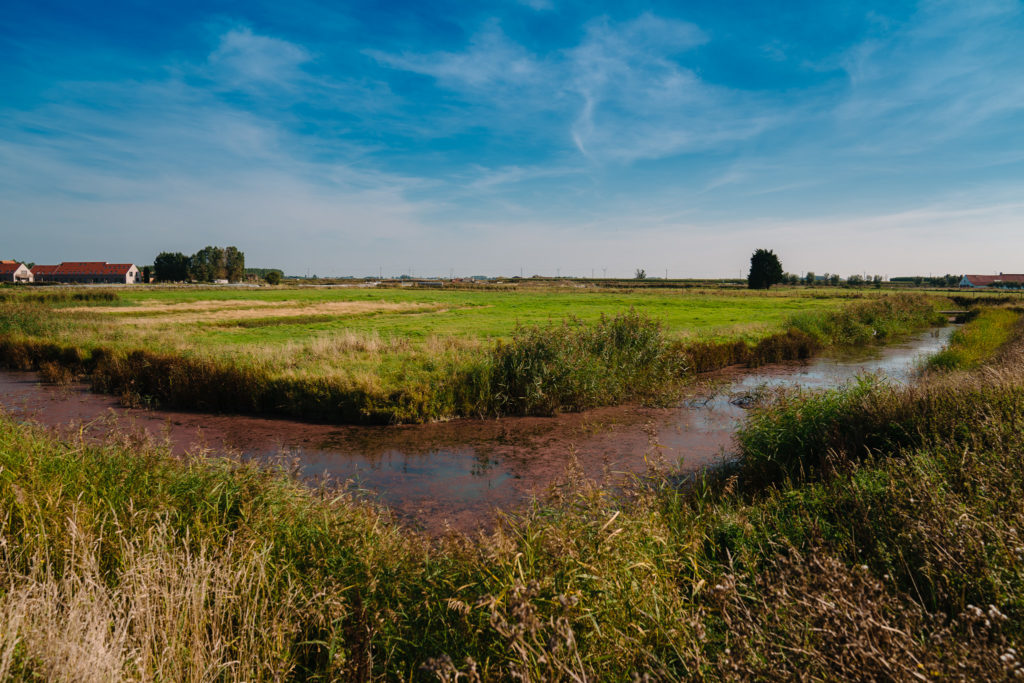 Photo credits: Nick Decombel
The city of Ostend has put the theme 'food' on top of their political agenda. They have recently launched a food strategy named 'Oostende Oogst' which takes up relevant themes such as short supply chain, food waste, social inclusivity, establishment of a food council and improving food literacy. They also have a food- and agricultural park 'Gardens of Stene' for citizens and visitors of Ostend, which brings people closer to locally grown food (fruit, vegetables, meat) and provides outdoor space for recreation and education (e.g., a consumer supported agriculture (CSA), cooking workshops and social inclusive food events.) To reach their food-goals, the gardens of Stene receive support from the city and actively collaborate with different local food stakeholders of Ostend.   
The city of Ostend covers different levels of engaging citizens for the operationalisation of their food strategy and activities in the agricultural park. 
The food strategy 'Oostende Oogst' 
For the launching of the food strategy, the city has sent a seed bag (to grow vegetables) accompanied with information on the food strategy to all residents of Ostend. They also communicated via social media (website & Facebook), local newspapers and several press moments (level informing). In addition to this process of informing, a two-step approach was taken with the goal of engaging citizens more actively within the food strategy.  
In a first step, a citizen survey was developed to question the inhabitants of Ostend about the theme of food. The survey questioned their knowledge and general impression of the agricultural park, their awareness of the food strategy and whether they want to be actively involved in the food strategy. The goal was to first identify those citizens with a special interest in food-related issues (cooking, growing, sharing) in order to later involve them more actively in collective sustainability action.  The survey was launched via their online platform 'ons.oostende.be' but also followed up through personal outreaching work (e.g., on the farmers' market in Ostend). The aim of the latter was to also reach citizens who are not aware of the online platform. The results of the survey were communicated via the online platform and the city's website

(level of informing, consulting and involvement)

. 

 

In a second step, those citizens that had indicated to be interested in being actively involved in the food strategy were invited to a workshop. The event was also announced on the online platform, so all who wanted could participate. The goal of this event was to inform the local residents on the existing projects and food initiatives (civic initiatives, social non-profit organizations) linked to the food strategy, with a request for citizen participation. Dialogue tables were organized to harvest ideas and actions linked to the food strategy, but also to help local residents in launching their own food initiative

(level of informing, collaboration and empowerment)

.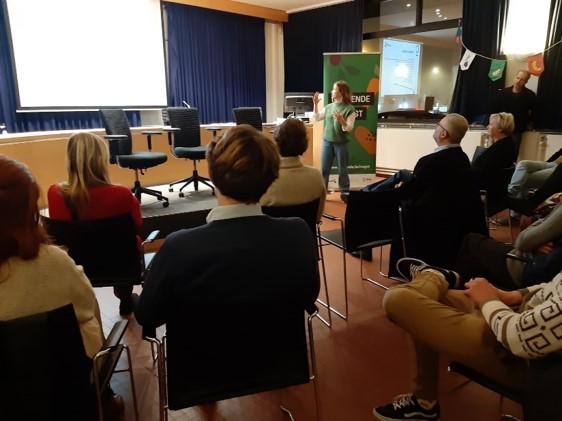 Workshop on Food Strategy in Ostend
Food- and agricultural park 'Gardens of Stene' 
They organized four city-dialogues (on inspiration, discussion, discussing plans and presenting plans) during the planning phase until the actual establishment of the agricultural park. Citizens could provide their ideas and views and discuss different options for the facilities and the design of the park. Residents, users, farmers and owners of the agricultural park were invited (

level of information and involvement

).

 

They informed the citizens about the establishment of the agricultural park via a festival, via the kick-off event of the FoodSHIFT project and via different communication channels (social media, website, press releases). They also developed four infomercials on the park for the target audiences: schools, visitors, surrounding residents and actual users of the park. This was distributed via social media and the hospitality organization 'Tourism Ostend'

(level of informing)

.

 
Currently, the park has a community supported agriculture (CSA) (type of farming where members pay an annual fee in return for fresh organic vegetables all year). The members are actively involved in the farmer activities on a voluntary basis and can give input on which type of vegetables to be grown and participate in all kinds of cooking activities

(level of consulting and involvement)

.

 
Blueprinting the future: what's next? 
Despite these very promising and successful examples, challenges arise in relation to the process of citizen engagement. Based upon the best practices in the FoodSHIFT2030 project, we summarize some of the main challenges and tips to be considered for the engagement of citizens in public decision and to empower citizens to change the food system. 
Always inform citizens first. There are four different levels of engaging citizens in a city region. It is, however, highly important to always start with the lowest level: informing. Very often, the knowledge and awareness among inhabitants of a city region related to food activities and initiatives is low, or nonexistent. When there is no knowledge or awareness, there is no way you can optimally engage citizens in public decision making. Especially when it concerns difficult or abstract topics, such as food tech, to avoid biases or misunderstanding (example: food tech is sometimes seen as a luxury good). Also, when people do not know their city has a food strategy or policy, they will not be able to relate their own actions to this larger framework. 
Vision alignment within the municipality. Make sure that the departments within a municipality have the same vision on the topic of food. A system-thinking exercise can be very useful to do so. It is the responsibility of a municipality to support food initiatives within their city-region. When there is an internal conflict within a municipality, these food innovators and their innovations cannot receive full support. Food innovators are usually supported by and collaborate with a large group of citizens. Food innovators are thus an important vehicle to engage with a group of citizens and therefore support of the municipality is important.  
Reach the not so usual suspects. Often, when a city-region or a food initiative wants to engage citizens, only the usual suspects or citizens familiar with these forms of participatory processes participate. How do you reach citizens that you usually do not reach, or give a voice to more residents of a city (including the vulnerable)? This remains a million-dollar question in many of the discussions concerning participatory processes. There are a variety of ways that can help you with this: 
Adapt communication and language to your target audience(s) (for more information see the

Deliverable 6.1

)

 

To reach vulnerable groups use fieldworkers/initiatives (e.g., streetworkers, social food initiatives), who have daily contact with vulnerable groups to inform them on citizen participation projects. 

 

Accept that not all citizens want to be involved – put your effort into those who want to be engaged.

 

Make and keep in contact with local media (newspapers, TV, radio). When they find a topic interesting, they can make a TV report, a podcast or an article. This reaches a larger audience, making it easier for citizens to participate in a project.
The most pressing challenge is that citizen engagement often depends on political party and legislation. If it is not a top priority on the policy agenda, then it's difficult to set up such a process – at least for public decision making.
To conclude, we highlight the role of different actors to stimulate citizen driven food systems. What thrives citizen driven food systems? For one, it can be municipalities engaging themselves in EU projects. Projects such as FoodSHIFT2030 are important to anchor food as a theme in a city-region (regardless of the legislative party). Such projects can be a kick start toward developing citizen driven food strategies and food policies and be continued after the project. Means for local citizen participation should be embedded in each project. Second, the role of universities and research organizations to support cities in citizen engagement. Collaboration between different actors (municipality, food initiatives, research) is important to establish citizen driven food systems. 
Keywords: citizen empowerment, food system change, food strategies, food system transformation, citizen involvement, citizen participation, citizen engagement  
Would you like to know more about real-life examples of citizen driven innovation? Check out this article about the Innovation Brief #1.