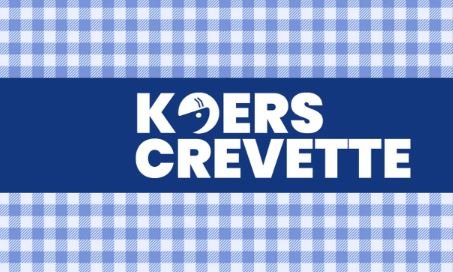 Koers Crevette – Ostend LAB
The Ostend LAB within FoodSHIFT 2030 is involved in a peculiar event organized by the City of Ostend. Find out what it's about!
Koers Crevette is coming up, a race for all Ostend residents. For four consecutive weeks in May and June, we go live at a secret but recognizable location. Whoever is fastest at the table with the shrimp croquette, with the right ingredient, wins!
The City of Ostend will soon be organizing 'Koers Crevette' for the first time, a competition for all Ostend residents. The set-up is simple: somewhere in a recognizable Ostend location, a table is laid and a crispy shrimp croquette is served.
Worth the effort
To convince the people of Ostend, there is also something beautiful – or rather something tasty – in return. The first person to sit at the table wins resto vouchers worth 100 euros, good for a dinner in an Ostend restaurant. In addition, the winner also receives a duo ticket for the Shrimp Croquette Festival 2023. That was sold out in no time last year, so they are coveted tickets.
Of course, only one can be the fastest. Fortunately, those who arrive too late at the secret table can find comfort in shrimps. Everyone who comes along can peel a handful of shrimp and have a chat with the other participants, perfect for getting the heart rate down.
"With Koers Crevette we put our edible heritage, the Ostend Shrimp Croquette, on the map. It is a regional product that we are proud of and that connects all Ostend residents. That is exactly what we want to do with the competition: we bring Ostend residents together , let their mouths water and there is something to be gained too!", Mayor Bart Tommelein summarizes enthusiastically.
Get ready for the sprint
Koers Crevette takes place for four consecutive weeks in May and June, each time at a different Ostend location. So make sure your racing bike is polished up, your e-bike is charged or your running shoes are ready, because being fast is the message.
Practical
Race Crevette goes live from 6 p.m
Wednesday, May 17, 2023
Wednesday, May 24, 2023
Wednesday, May 31, 2023
Wednesday, June 7, 2023
Facebook: www.facebook.com/stadaanzee
​Website: www.oostende.be/koerscrevette