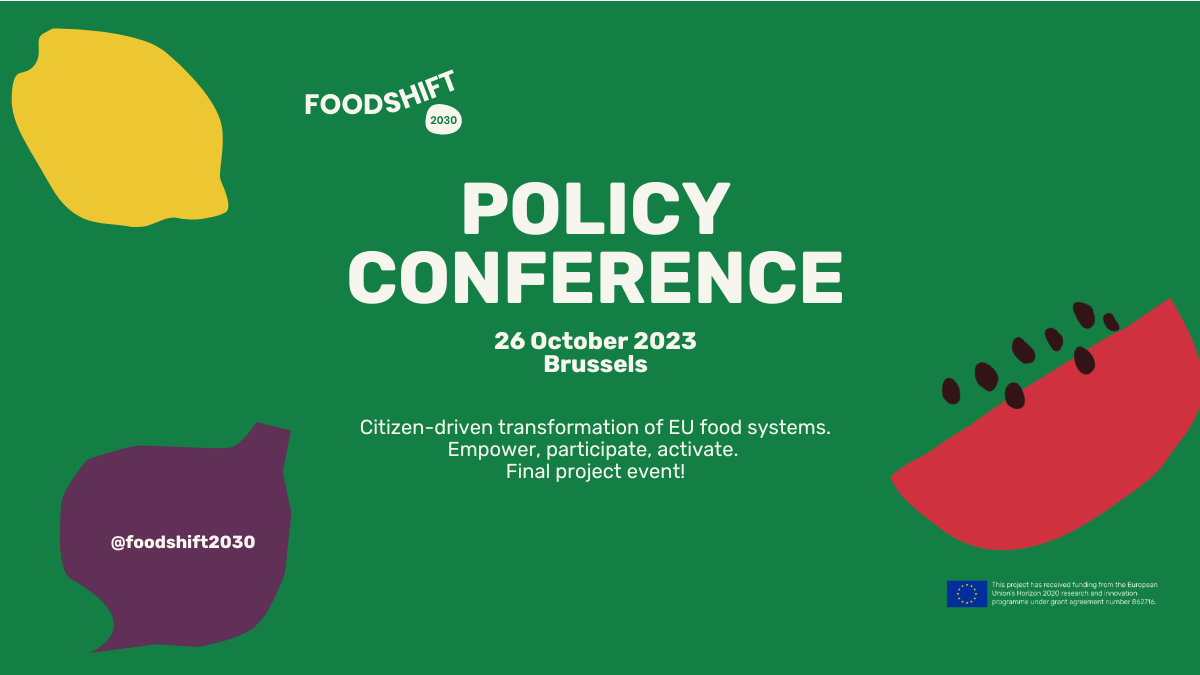 FoodSHIFT2030 Final Policy Conference
📅 26 October
📍 Brussels – Herman Teirlinck Building
🍋 Register HERE
At the FoodSHIFT 2030 Final Policy Conference, we will present the results of the project through the lenses of the EU Farm to Fork Strategy and the FOOD 2030 Policy Framework. A series of debates with guest panelists will explore the "The path to sustainable food systems" while taking departure in the newly completed EU FOOD 2030 Project Family Policy Brief.
Join us to get inspired by FoodSHIFT2030 project's outcomes, our Project Family Policy Brief, and a set of four insightful debates around the food system transition according to FoodSHIFT2030 vision:
Governing the food system transition
Empowering the citizens, participatory methods towards food system transformationEmpowering the citizens, participatory methods towards food system transformation
More plant-based food and organic livestock production – dichotomy or harmony?
How can future city regions activate and implement food system transformation – experienced based observations
To know more about the
speakers and the detailed agenda
click on:

The event is organised jointly with TP Organics and hosted by IFOAM Organics Europe, see more information below.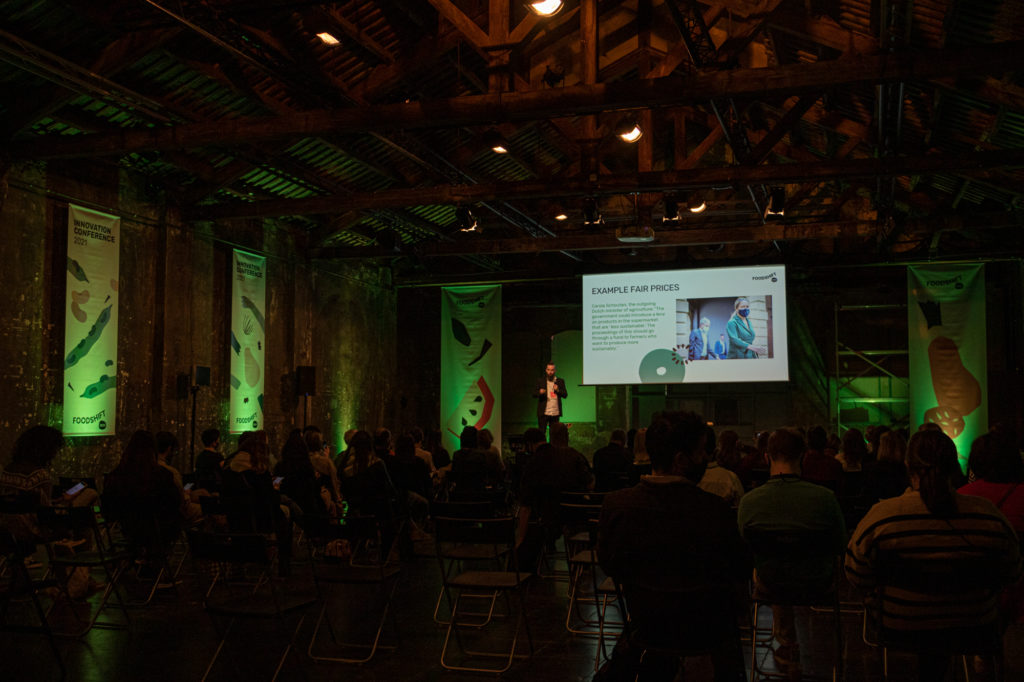 The Organic Innovation Days 2023
📅 25 October
📍 Brussels – BluePoint Brussels
🍃 Register HERE
The FoodSHIFT2030 Policy Conference is part of a broader annual event organized by TP Organics, the Organic Innovation Days 2023, the only EU event on organic and agroecological research and innovation.
Taking place in Brussels from 25 to 26 October under the title 'Citizen-driven transformation of European food systems', for this year's edition, TP Organics is partnering with FoodSHIFT 2030.
The first date of the event is held by  TP Organics on the 25 October from 10:00 to 14:00 at BluePoint Brussels.
It will focus on the EU Mission "A Soil Deal for Europe" and selected projects and living labs showcasing how organic farming and citizen initiatives can contribute to healthy soils, the basis of long-term food security. Besides key-notes presenting innovative examples, there will be a high-level panel debate with representatives from the European Commission, followed by a discussion with the audience. The day will end with a networking lunch.
More information available at: https://tporganics.eu/organic-innovation-days/
FAL2FEL Networking Event
📅 27 October
📍 Brussels
🥦 More information
The FAL2FEL networking event brings the FALs, FELs and further actors from the sphere of FoodSHIFT2030 to one table, come by and stretch out your antennae for half a day of networking and knowledge exchanging!